A warning for dangerous swimming conditions at Lake Michigan beaches in Ottawa and Muskegon counties is in effect through 11 p.m. Tuesday.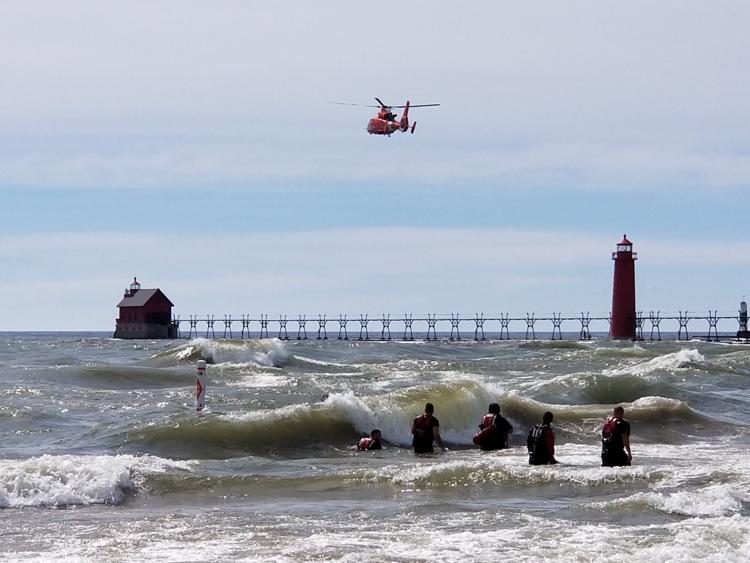 High wave action, strong currents and dangerous swimming conditions are expected. Piers may be heavily swamped by waves.
Strong currents can pull swimmers into deeper water and high waves can sweep people off piers.
Northerly winds of 15-25 knots over Lake Michigan will generate waves of 3-6 feet from Monday evening into Tuesday evening. Waves of this height are dangerous to swimmers, the National Weather Service says.
Particularly dangerous beaches will be those on the north sides of north piers like Holland State Park and Muskegon State Park.
Colder water will become more prevalent along the shore the next couple of days, with water temperatures potentially dropping into the 40s in spots.
Remain out of the water to avoid hazardous swimming conditions and do not venture out on piers. Check with your local authorities on potential beach closures.