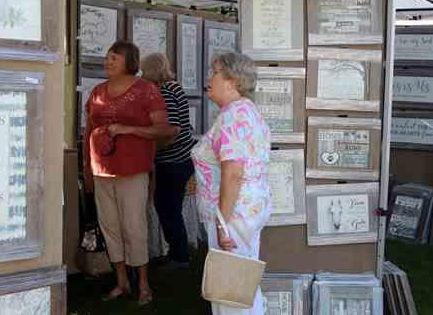 Due to the ongoing coronavirus pandemic, the Coast Guard Festival has announced the cancellation of the Coast Guard Craft Fair at Grand Haven's Central Park.
The festival itself for 2020 was canceled last month.
The local Chamber of Commerce, producers of the craft fair that has been a part of the Coast Guard Festival for more than 50 years, acknowledges this was a difficult decision.
"This is a challenging time for everyone, especially the crafters and local artisans affected by this pandemic," said Ellie Holman, director of community events and programs for the Chamber of Commerce Grand Haven-Spring Lake-Ferrysburg.
Holman said they are beginning to plan for the 2021 event, which will take place Aug. 6-7.