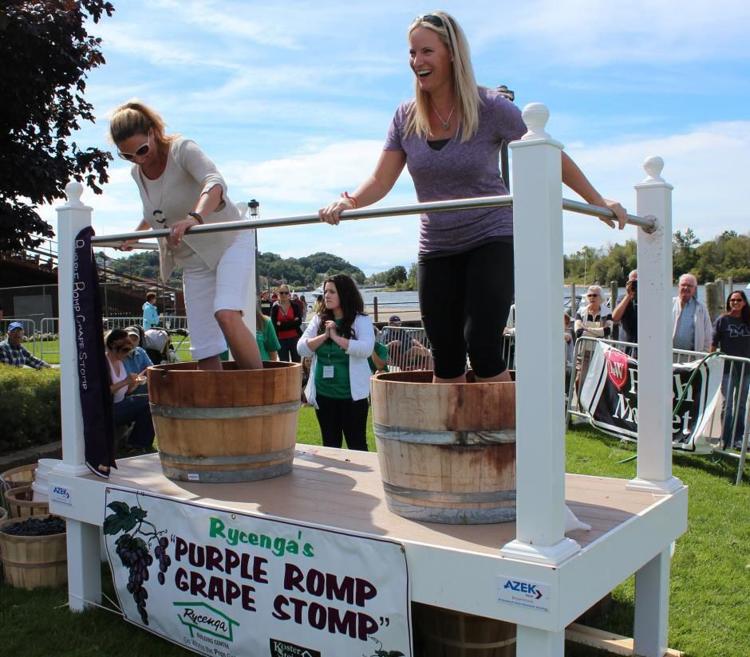 The 2020 Salmon Festival has been canceled due to the ongoing COVID-19 pandemic.
"It's definitely a tough decision," said Marci Cisneros, executive director of the Grand Haven Area Convention & Visitors Bureau, the event's organizer. "This would have been our 17th year hosting the event. Our festival family is great and we love getting everyone together each year for the good of this community event."
This year's two-day festival was slated to take place Sept. 17-18.
The event was designed to mark the passing of summer, promote the area as a fall tourist destination, and celebrate the fall harvest season and salmon migration. The festival incorporates arts, education and entertainment, with live music, wine tasting, a grape-stomping competition, a gourmet salmon cook-off and a salmon boil, as well as a merchant market and fine art sale.
Cisneros noted that while the festival has been canceled, one component will take place – the Salmon Run to eRace Stigma, which is hosted by The Momentum Center for Social Engagement. The 5K and 10K run/walk will be held virtually this year. Registrants will get shirts and bibs, and can run anytime from Sept. 7-19.
The Salmon Festival serves as a fundraiser for the visitors bureau, and also raises funds for nonprofit partners the Sons of the American Legion, The Momentum Center and Boy Scout Troop 246.
"We try to make it look easy, but the truth is, there's a committee of five planners and a couple hundred volunteers that are super passionate about helping out," Cisneros said. "I will miss working side by side with all those fine folks this year."