Halloween is just around the corner, and there are plenty of places to celebrate the holiday in the coming weeks.
Community trick-or-treating will be held Sunday, Oct. 31, from 6-8 p.m.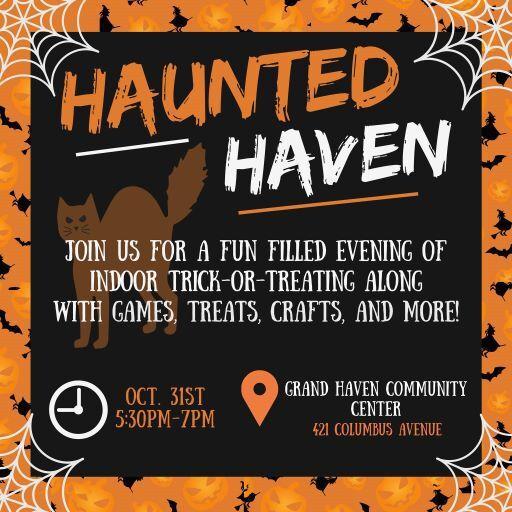 Before that, several groups are hosting Halloween-themed events. They include:
Thursday to Saturday, Oct. 28-30
Pumpkin Walk – 6950 Lake Michigan Drive, Allendale, 6-9 p.m. The Pumpkin Walk is a 1/10-mile path featuring more than 600 carved and lit pumpkins.
Friday, Oct. 29
Trunk or Treat – Pfaff's Corner, 5-6 p.m. Pfaff's is located at 1125 Washington Ave., Grand Haven.
Saturday, Oct. 30
Trick or Treat – Downtown Holland, 10 a.m. to noon. Downtown merchants invite kids to dress in their costumes; more than 50 businesses will be handing out candy, while supplies last.
Halloween Kids Party – Coopersville Farm Museum, 10 a.m. to 1 p.m. Dress up in costumes (optional), play games, collect candy and treats, fall crafts, and a petting zoo. Admission is free.
Boo at the Barn – The Critter Barn, 10 a.m. to 5 p.m. Families are invited to tour the Critter Barn, which will celebrate the season with decorations and costumes. Tickets are $5 for adults and kids ages 3-12; children 2 and younger are free. A family of five ticket is $20. The Critter Barn is located at 9275 Adams St., Zeeland.
Trunk or Treat – Grand Haven Memorial Airport, 2-4 p.m. Family trick-or-treating event with local aircraft on display. The airport is at 16446 Comstock St.
Glow Party – Grand Haven Church of the Nazarene, 6-8 p.m. The church is located at 1620 S. Beechtree St.
Sunday, Oct. 31
Haunted Haven – Grand Haven Community Center, 5:30-7 p.m. Indoor trick-or-treating, games, treats, crafts and more.