The rainy beginning of the summer was a downer for most people, but those gloomy days made for a bigger, better blueberry crop today, according to Chad Reenders.
Reenders, a manager at Reenders Blueberry Farm in Grand Haven Township, said the blueberry crop this year was back up to normal after a poor yield last summer due to the heat and lack of rain.
"We're definitely around average this year," Reenders said. "We had a good spring, long pollination, good rain all June and May. Which is good because that's when we're growing, that's when the whips are coming up, the blueberries are turning green. That's where we get our size, that's where you get the big blue ones.
"Everything was way better than what we've had the past few years. So, yeah, we have a good crop, what we always hope to get, a good average crop."
With that said, the extreme heat Michigan was hit with for a week in mid-July threw the picking schedule for a loop, Reenders said.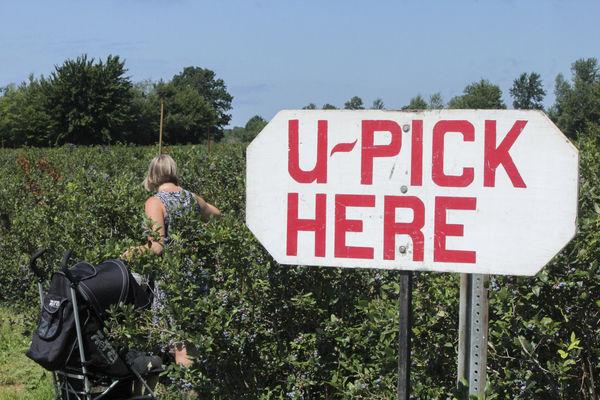 "At that point, we were just turning blue and it ripened, we call them leader pickers – which is the 5 to 10 percent that turn blue first – it turned them blue like, that week," Reenders said. "Then it went back to normal again, so now it goes back to its regular schedule so now we have, what, 10 percent, 15 percent blue fruit. So it gave our picking schedule a little twist, but nothing we haven't seen before. We've got good people who know what they're doing to get the right fruit off at the right time."
Blueberries are somewhat difficult, since the window of the season largely depends on the weather. Reenders said the hot summer last year sped up the ripening of the crop and shortened the window for picking quite a bit.
"Last year was just tough because it was really hot and dry, the quality was terrible," he said. "So everything was turning and it's like anything, you can't grow it if it's hot and dry."
Josh Loftis, another manager at Reenders Blueberery Farm, said they grow several varieties of blueberries on their 800 acres. The most popular by far is the blue crop, which is what is sold in stores and has a 3-4 week picking season. Right now, blue crop and Jersey's – which are usually used for baking or jams – are being picked.
"We stay on a picking schedule," Reenders said. "We try to space it out just enough so we can keep everybody happy for those 3-4 weeks."
Elliott's are the last variety to be in season, according to Reenders, and will be ripe into September, but the other varieties will be done by the end of the summer.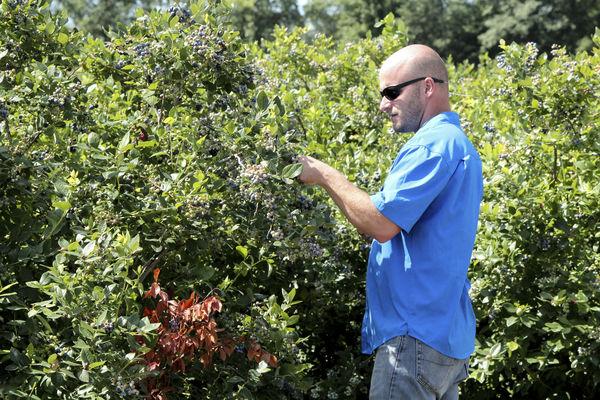 "By the end of August, blue crop, they're done," Reender said. 
But for now, the business has been good and the managers said in about a week they'll be halfway through their crop. Reenders said they see a lot of the same clientele every summer and U-Pick has been extremely busy.
"A lot of people like to pick and that's awesome," he said.