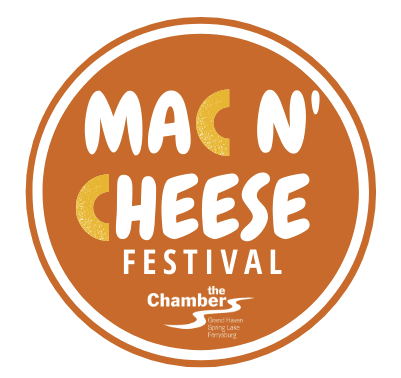 Nothing says comfort food like macaroni and cheese.
This week, several local restaurants are showing off their favorite recipes by participating in the Mac 'N' Cheese Festival, sponsored by the local Chamber of Commerce.
Participating restaurants will be selling samples of their macaroni and cheese for $2. People can then vote for their favorite, and the winning restaurant will be named "Best Mac 'N' Cheese on the Lakeshore."
The event runs through Saturday, Feb. 27.
"We really want to encourage the community to support local restaurants during this time, and what more fun way to do it than mac 'n' cheese," said Ellie Passorelli of the Chamber of Commerce. "If you turn in five or more receipts from participating restaurants, you can be entered for a chance to win Dune Dollar gift certificates."
Participating restaurants, and their unique mac and cheese dishes, are: Bhodi Tree Juice Co., vegan and gluten free mac 'n' cheese; Kirby House, five-cheese penne pasta; Morning Star Cafe, green chili macaroni & cheese; Porto Bello Restaurant, five-cheese meaty, beer, macaroni & cheese; Righteous Cuisine, loaded mac and cheese; Toasted Pickle, toasted mac bites; Idle Hour, dinner-style mac 'n' cheese; Old Boys' Brewhouse, OBB macaroni & cheese; Stan's Bar, Smoke-N-Stan's mac and cheese; Ted's, Buffalo chicken mac.
For more information, and to vote for your favorite, visit grandhaven chamber.org.