Name of book: "We Are the Voice of the Grass: Interfaith Peace Activism in Northern Uganda"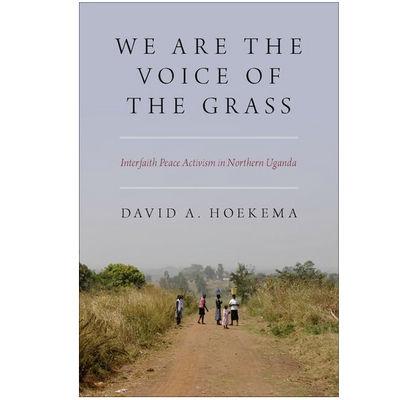 Author: David A. Hoekema (professor emeritus, Calvin University; resident of Grand Haven Township)
Literary genre: historical, philosophical and religious study
Available at: The Bookman, Grand Haven
Published by the Oxford University Press, I tell the story of a small group of Christians and Muslims in northern Uganda who came together to work for a resolution to a long and violent civil war, the Lord's Resistance Army led by Joseph Kony. In a region where Catholics and Protestants have long been in conflict, and neither group has had good relations with the Muslim community, religious leaders formed an organization in 1997 that helped end the civil war and rebuild what had been destroyed. The story is very little known even in the rest of Uganda, but through my book I hope to make it better known. It's really an inspiring story, and a counter to the many stories of Africa as a place of poverty and unending conflict.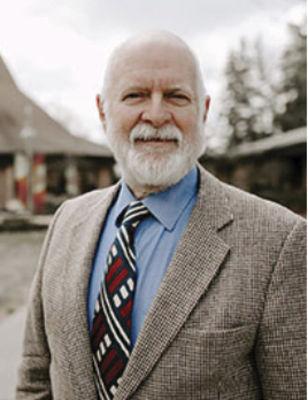 Author's thoughts about the book:
After I had been director of the Calvin Semester in Ghana program in West Africa three times (in 2004, 2005 and 2010), I branched out and led January study programs to Kenya and Uganda in 2010, 2012 and 2014. Through contacts in the churches of Uganda, both Catholic and Protestant, I learned about an extraordinary interfaith group that had come together in one of the darkest periods of the Lord's Resistance Army conflict to help the families of kidnapped children and to work toward an end of the civil war. Their work is hardly known at all outside Uganda, or even outside northern Uganda, but it helped bring peace to the region by 2006, and I arranged to interview war victims and religious leaders, both Christian and Muslim, about their work and what remains to be done. In this book I tell that story, through the eyes of those who experienced it at firsthand.
In 2018, I retired after 26 years as academic dean, vice president and professor of philosophy at Calvin College (now Calvin University). My previous books have been on topics in political philosophy, campus discipline and Christian approaches to political life. I have resided in Grand Haven Township since 2006 (but I escape to Arizona in the winter).