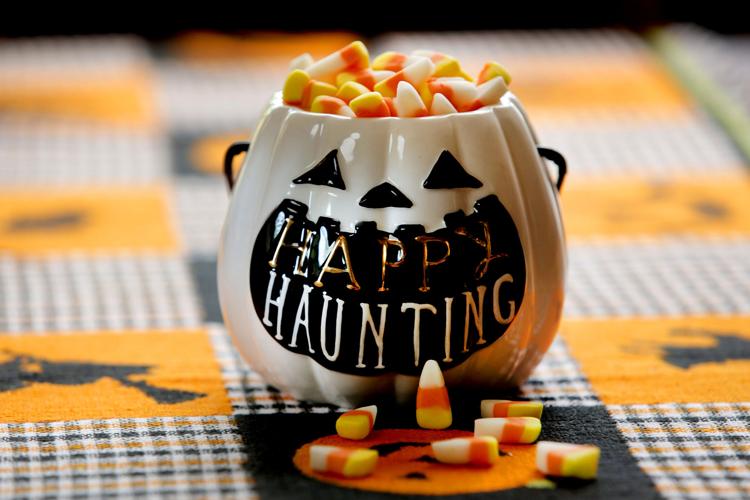 Grand Haven and Spring Lake will both host community trick-or-treating events on Thursday.
The Grand Haven Main Street Primary Shopping District, in collaboration with the city, will host its annual trick-or-treat event from 4-5:30 p.m. Merchants will pass out candy along Washington Avenue from Third Street to Harbor Drive.
Don't forget to stop in the "Depot of Doom," where spooky creations decorate the haunted halls of the old Grand Junction Depot (located at Washington and Harbor).
"In Grand Haven, we pride ourselves in offering extraordinary free community events throughout every season," said Vicki Ellis, administrative aide for Grand Haven Main Street. "Trick-or-treating is a wonderful community event that has become a long-time annual tradition that brings in over 2,000 visitors every year. We look forward to delivering the ultimate safe Halloween experience for our community."
Spring Lake's Spook-a-Palooza Trick-or-Treating will also take place Thursday from 4-6 p.m. at the Village Hall. Enjoy spooky music and fun under the clock tower (weather permitting).
Neighborhood trick-or-treating in Grand Haven, Spring Lake, Ferrysburg and Fruitport runs from 6-8 p.m. Thursday.
Christian Haven Home, 704 Pennoyer Ave., Grand Haven, will welcome trick-or-treaters on Halloweeen night. Residents will be handing out candy from 6-7:30 p.m.
If your organization is hosting a trick-or-treat event this Halloween, let us know via email at news@grandhaventribune.com and we'll include the information in our online version of this story.