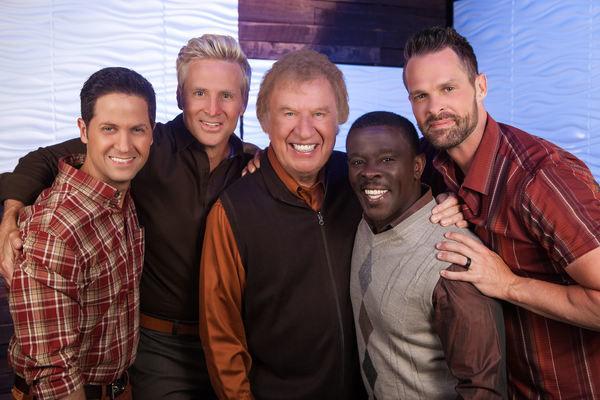 WYOMING — Grammy Award-winning recording artist Bill Gaither will present the Gaither Christmas Homecoming Spectacular at the Grand Rapids First Assembly on Thursday, Dec. 5.
The church is located at 2100 44th St. S.W. in Wyoming.
The show will feature Gaither's own multi-award winning group, The Gaither Vocal Band. The event will begin at 7 p.m.
The Gaither Vocal Band – featuring Gaither, Wes Hampton, Adam Crabb, Todd Suttles and Reggie Smith – will be joined by several talented musical guests. They will share timeless gospel classics, as well as inspiring new songs and Christmas standards.
"The longer I live, the more I learn to appreciate the here and now – this moment, this place in life, this group of people with whom I am privileged to collaborate," Gaither said.
Year after year, Bill Gaither has brought the Homecoming Tour and the Christmas shows into cities worldwide. Gaither says he continues to be delighted by audiences' response to the concerts, now more than 40 years after he quit his day job as a teacher.
"I've always said it all starts with a great song, and we are fortunate that each concert includes great songs that have stood the test of time," he said. "With all the musical choices that are available now, there is still a special place for the joy and optimism that reside in gospel music. Good news never gets old."
Named ASCAP's Songwriters of the Century, Bill and Gloria Gaither have written more than 700 popular gospel songs throughout their long career, including "He Touched Me," "Because He Lives" and "There's Just Something About That Name." Since 1992, when Gaither began recording his Homecoming series of DVDs and CDs, most every volume has gone gold or platinum with sales totaling approximately 100 million. The programs appear regularly on television networks around the world.
More details, including ticket information, is available by calling 855-484-1991.