The line to wait for a pickleball match at Mulligan's Hollow may soon be shrinking.
Currently, players line their rackets up along the fence to hold their place in line, but with Grand Haven City Council's recent approval for two additional courts, more people may have a chance to get into a game sooner.
"Five or six years ago, our club had a handful of players and we had these beautiful courts — six of them," said Bob Helder, president of the Lakeshore Pickleball Club. "Time has changed."
Helder said with the club's involvement in the community, including in schools, there have been more players coming to the courts. The club also introduced "new player night" on Tuesdays, which takes up three courts with the number of people who have attended.
Pickleball is a paddle sport that combines elements of tennis, badminton and ping-pong, according to the USA Pickleball Association website. Four players can participate in a match at a time.
"I really appreciate Mulligan's Hollow and what it means to the community — it's an amazing place," said Gordon Nederveld, of Nederveld Engineering, the firm hired by the pickleball club to do a study on the area. "This plan doesn't affect the Mulligan's Hollow master plan at all."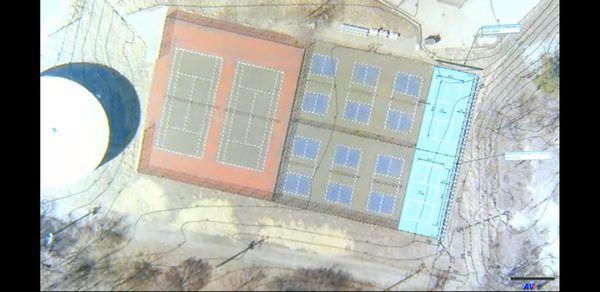 Nederveld, who also plays pickleball on the current courts, said the new courts would be added beside the existing ones. No trees would need to be removed, but a new drainage system would need to be put in place and sand would be needed to bring the ground up to the level of the current courts. With these improvements, Nederveld said the court capacity would increase by a third.
The courts, which have an approximate $50,000 price tag, will come at no cost to the city.
"We're going to do fundraising to pay for this and give it to the city," Helder said. "We're really excited about this."