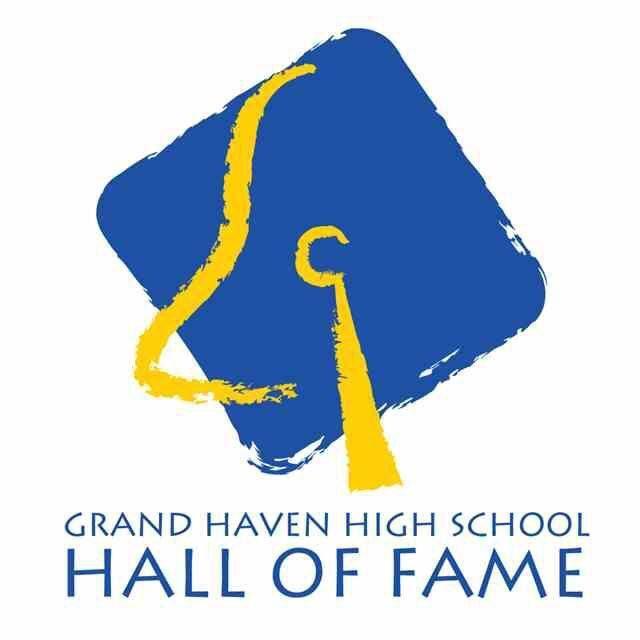 The Grand Haven Schools Foundation (GHSF) recently announced the 2022 class of inductees into the Grand Haven High School Hall of Fame.
The GHHS Hall of Fame is a triennial event, established by the foundation in 2008, with the purpose of "honoring exceptional graduates as well as remarkable individuals who have served Grand Haven Area Public Schools (GHAPS). The Hall of Fame aspires to provide meaningful role models for area students."
The GHHS Hall of Fame Advisory Council, made up of eight individuals with expertise in the various nomination categories, considered the submitted nominations and selected the 2022 class of inductees.
The GHHS Hall of Fame induction ceremony will be held Nov. 5 at the Spring Lake Country Club. To learn more about sponsorship opportunities, which include tickets to the induction ceremony and dinner, contact GHSF Executive Director Susan Bays at sbays@ghsf.org or call 616-850-5066.
Proceeds from event sponsors help support the Grand Haven Schools Foundation's mission to support education initiatives that increase school readiness and promote continued educational success throughout the preschool through fourth grade experience. To learn more about GHSF, or to make a donation, visit ghsf.org/DONATE.
Category 1: Cultural/Performing Arts
Paul Trap, Class of 1980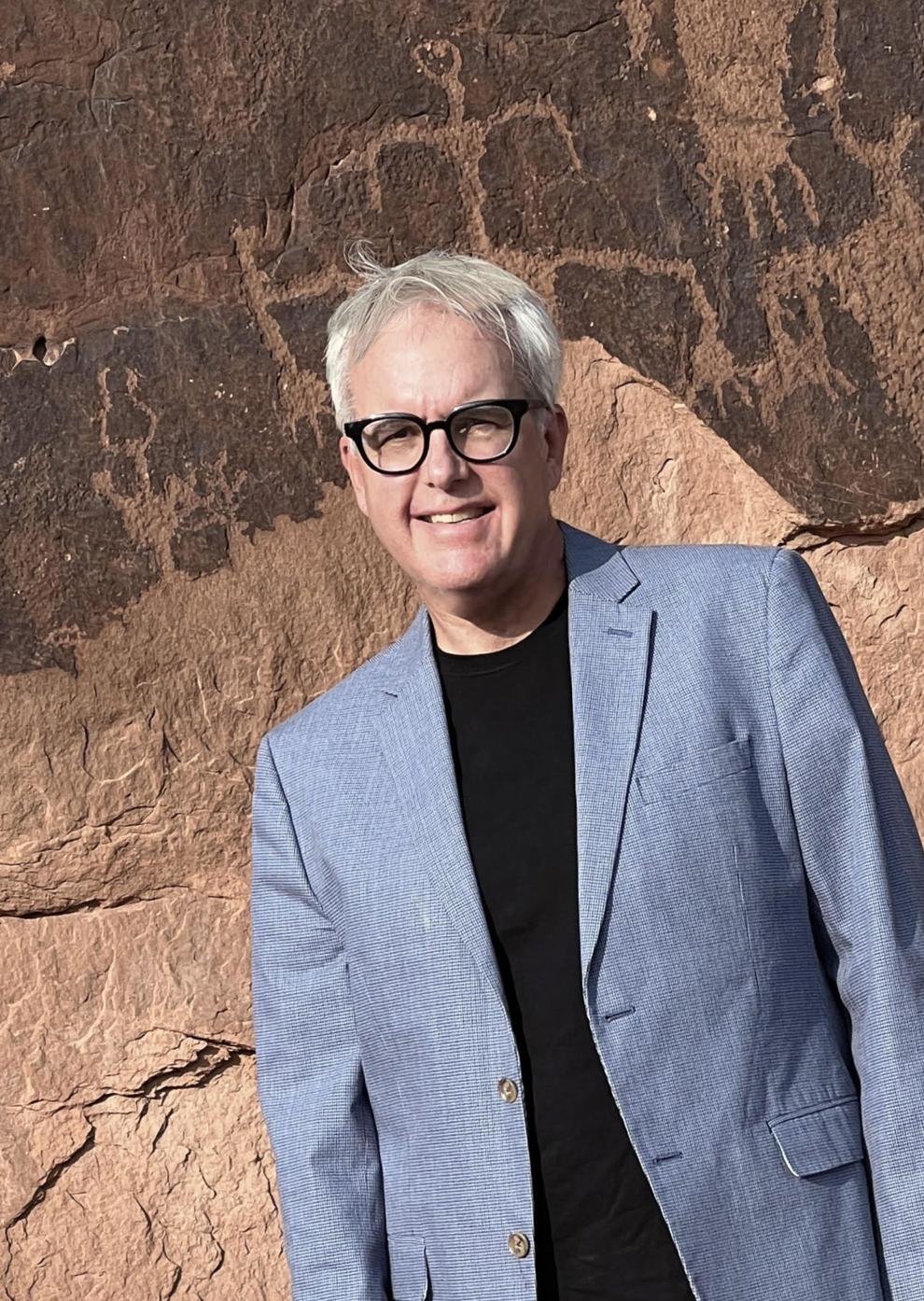 Paul Trap is a professional cartoonist whose early illustrations were featured in the school paper, the Buc's Blade, when he was a student at Grand Haven High School. After graduating, Paul attended Michigan State University and continued to draw cartoons for the campus newspaper, the State News. Over time, Paul's talent for the art of visual storytelling led to a successful career that includes a syndicated comic strip titled "Thatababy," which runs daily in hundreds of newspapers across the country.
First published in 2010, "Thatababy" illustrates the life of a very active baby and his tired but vigilant parents. The comic strip was inspired by Paul's experience as a first-time father and is written from the perspective of the baby. The semi-autobiographical work is highly regarded by critics for its colorful illustrations and witty humor.
Throughout his career, Paul worked in newsrooms creating illustrations, cartoons and information graphics. His dual major in telecommunications and advertising kept him gainfully employed, until eventually the nature of his work enabled him to work remotely as a freelance artist. Paul's freelance projects have involved some prominent names, including USA Today, Kellogg's and Microsoft. He is also the editorial cartoonist for Baseball America magazine.
Paul donates his free time speaking to groups of aspiring young artists, sharing his journey and offering guidance. In 2018, Paul donated his services to design the new Bucco mascot for Grand Haven High School. He currently resides in Moab, Utah, with his wife, Patricia.
Derek DeYoung, Class of 1999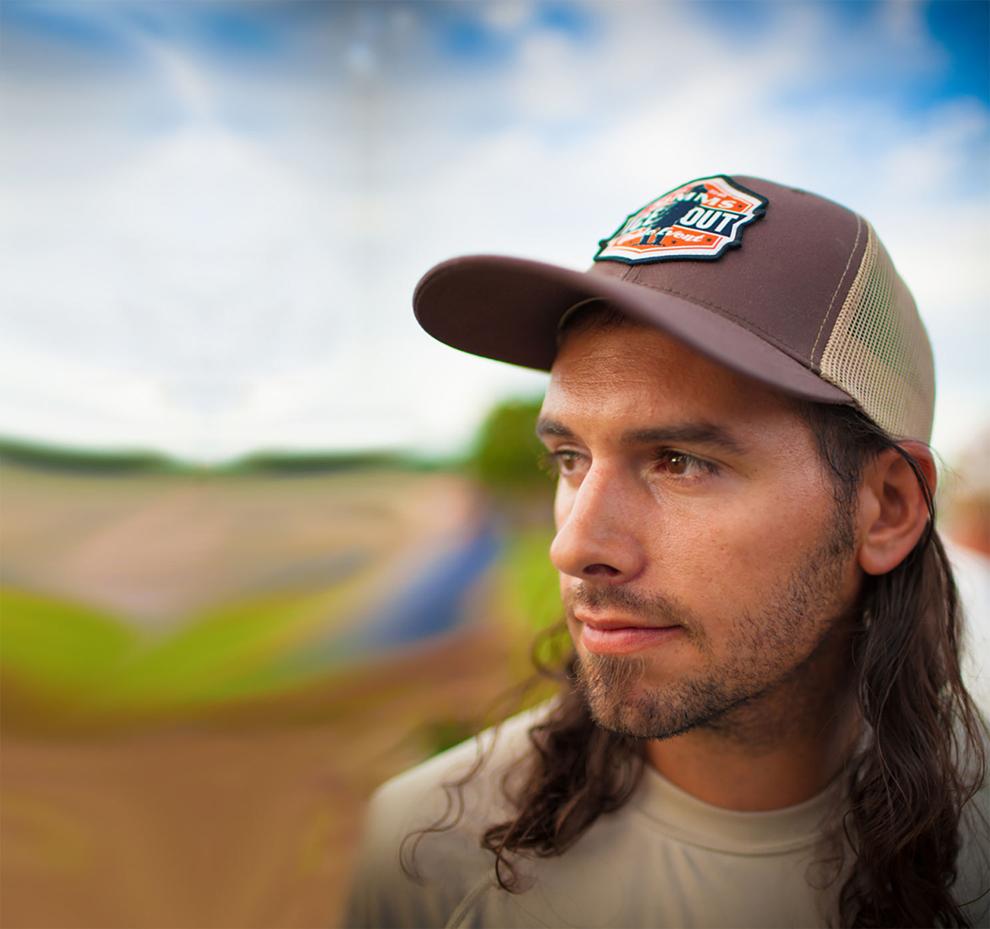 From his earliest memories, Derek DeYoung expressed his connection to the world through his artwork. When he was just 6 years old, he told everyone he was going to be a famous artist. Growing up along the shores of Lake Michigan, Derek also developed a passion for fishing, and it was this combination that led to his success as a critically acclaimed artist who paints fish in beautiful and original ways.
After graduating from Grand Haven High School, Derek attended Kendall College of Art and Design. As an emerging artist, he spent his early years doing local art shows before branching out and focusing on his main clients in the fly fishing world. His unique style and palette captured all the subtle, intricate patterns of fish which soon gained enormous popularity. As Derek's original paintings sold out across the country, he worked primarily as a commissioned artist. This success led to corporate collaborations that transformed the DeYoung name into an iconic brand.
As long as his creative energy allows, Derek will continue to paint, fish and use his artwork as a means of giving back to the community. He generously donates his artwork to numerous nonprofit organizations such as the Project for Healing Waters, and Cast Hope, to support the conservation of fisheries for future generations. Derek owns DeYoung Studio Gallery and resides in Traverse City.
Category II: Athletic Achievement
Rebecca Addison, Class of 2009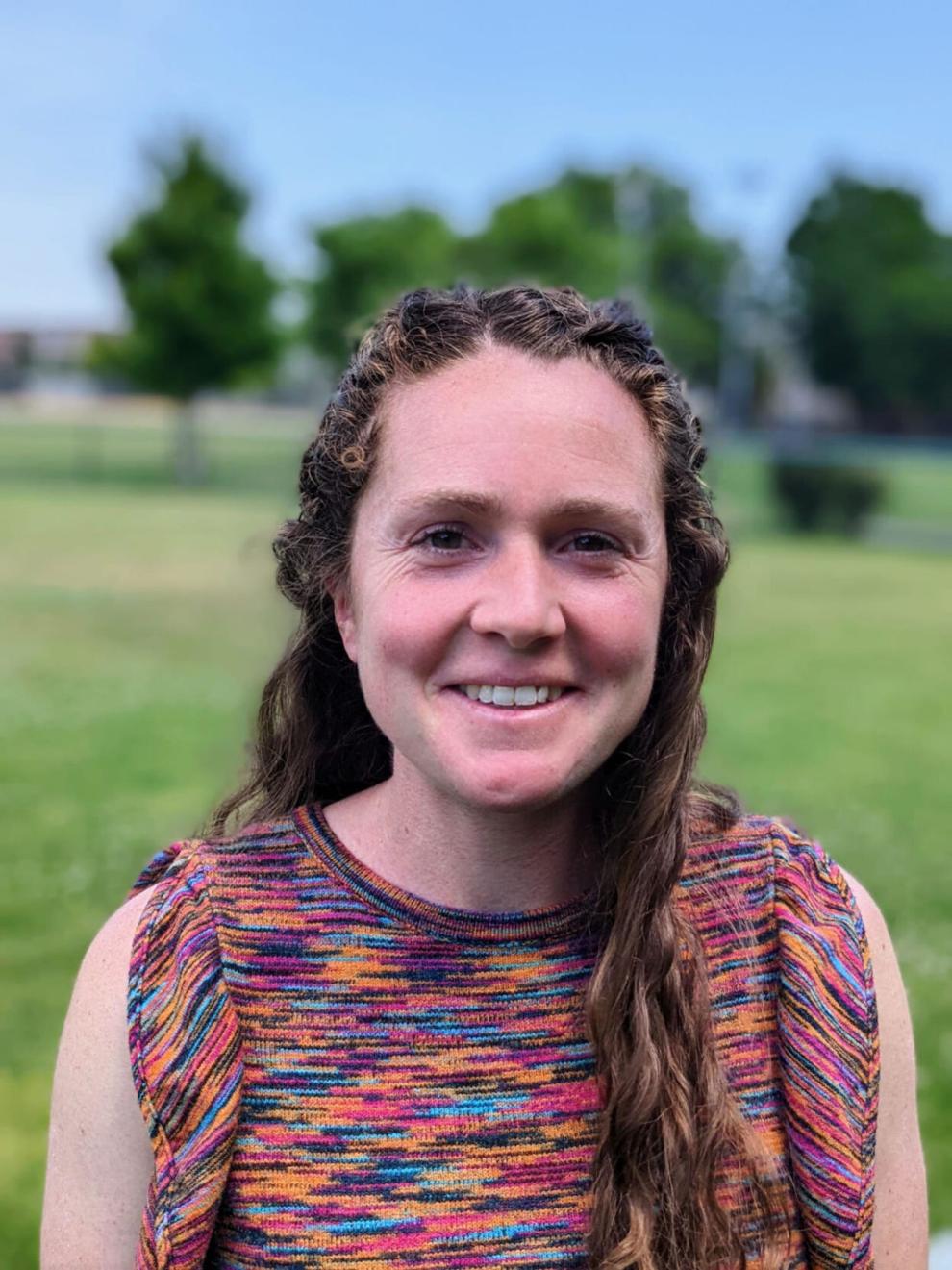 Rebecca Addison is an outstanding example of a high-achieving student-athlete. In addition to being an excellent student, Becca was a standout athlete for four years on the Grand Haven High School cross-country and track-and-field teams.
Becca's athletic accomplishments in cross country include: regional cross-country champion every year, third in the state championship freshman and senior year, all-state honors sophomore and junior year, and placing 22nd in the country at the Footlocker Nationals.
In track and field, Becca received all-state honors in the 400-meter and the 4x100 relay her freshman year. She was state champion in the 1,600 and the 800 runs both her junior and senior years. As a junior, Becca also took second at the Nike Nationals Track and Field with a time of 2:05 in the 800-meter run, which was the second-fastest time ever run by a Michigan high school athlete.
Upon graduation, Becca earned a full athletic scholarship to the University of Michigan where she continued to thrive. She was a six-time All-American in indoor track, an NCAA champion in the distance medley relay, a seven-time Big Ten Champion in middle distance events, the NCAA Regional 1,500-meter champion, and a Capital One Academic All-American.
At the University of Michigan, Becca earned a bachelor's degree in kinesiology and a master's degree in public health nutrition and dietetics. She currently resides in Massachusetts and works as a registered dietitian treating eating disorders.
Douglas Poort, Class of 1956 (deceased)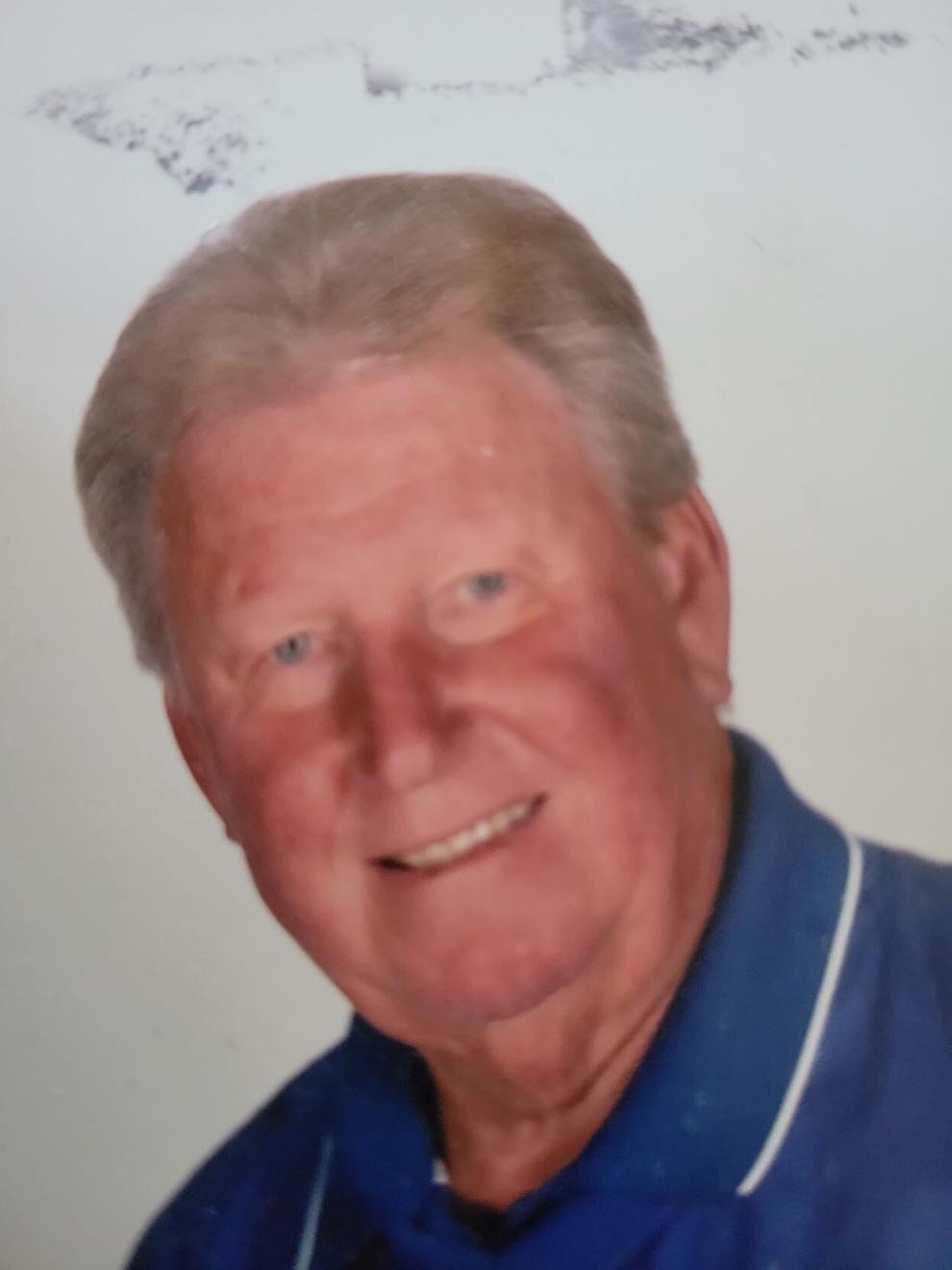 Something magical happened when Doug Poort stepped out on a tennis court. Over his lifetime, Doug won over 500 tennis tournament matches and it all began as a Buccaneer at Grand Haven High School. Doug was an honor student and varsity athlete, competing in three sports, including tennis, for which he earned a full scholarship to Western Michigan University.
In college, Doug was co-captain of the tennis team, and won the Mid-American singles and doubles titles in 1959 and 1960. After earning his degree, he became a teacher at Orchard View High School, where he also coached football and started their tennis program. Under Doug's coaching, Orchard View High School won many regional and state titles in singles and doubles tennis, including the Seaway Tennis Tournament, a tournament which Doug also started.
In 1979, Doug and his wife relocated to Florida, where he continued to work professionally as a tennis pro, managing clubs and coaching tennis. In 1989, he was ranked No. 1 in the USPTA Doubles National Rankings. At the age of 62, Doug went to the Senior Olympics, winning one bronze, one silver and seven gold medals.
When Doug returned to the Tri-Cities, he managed the Norton Pines Racquet Club and completed his career as the women's tennis team coach for Muskegon Community College. Doug's contributions to the community reflected his passion for tennis; he was an advocate for tennis programs and introduced many to the sport he loved.
John Sluka, Class of 1961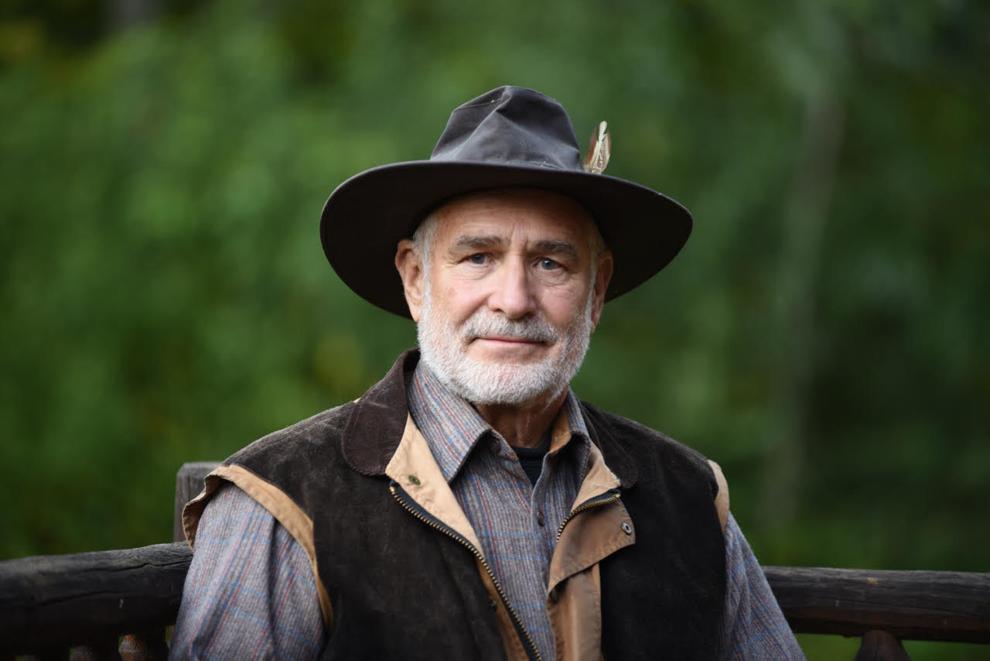 It is no surprise that John Sluka would one day become a professional athlete. At Grand Haven High School, he was a three-sport varsity athlete who excelled in football, basketball and baseball. John was selected as the WOOD-TV Senior of the Year and earned all-state recognition in football and basketball. However, it was his baseball prowess that led to a career in Major League Baseball.
In his senior year, John had a remarkable .420 batting average and led the team to a 31-0 record. He is tied for the most runs scored in any season with 67 and is 10th for career stolen bases in the MHSSA Baseball Hall of Fame.
John earned an athletic scholarship to Western Michigan University, where he was a starting second baseman and played in the College World Series in 1963. He received all-conference and all-district honors from 1963-65, and was signed by the Chicago White Sox to play professional baseball.
It was here in the Tri-Cities that John spent the rest of his career giving back to his community as a teacher and coach of varsity baseball and softball at Fruitport High School. He won six district championships and numerous Seaway Conference titles. John also won the Muskegon Chronicle Coach of the year six times and was instrumental in building Sluka Field, which bears his name.
2010 girls cross-country team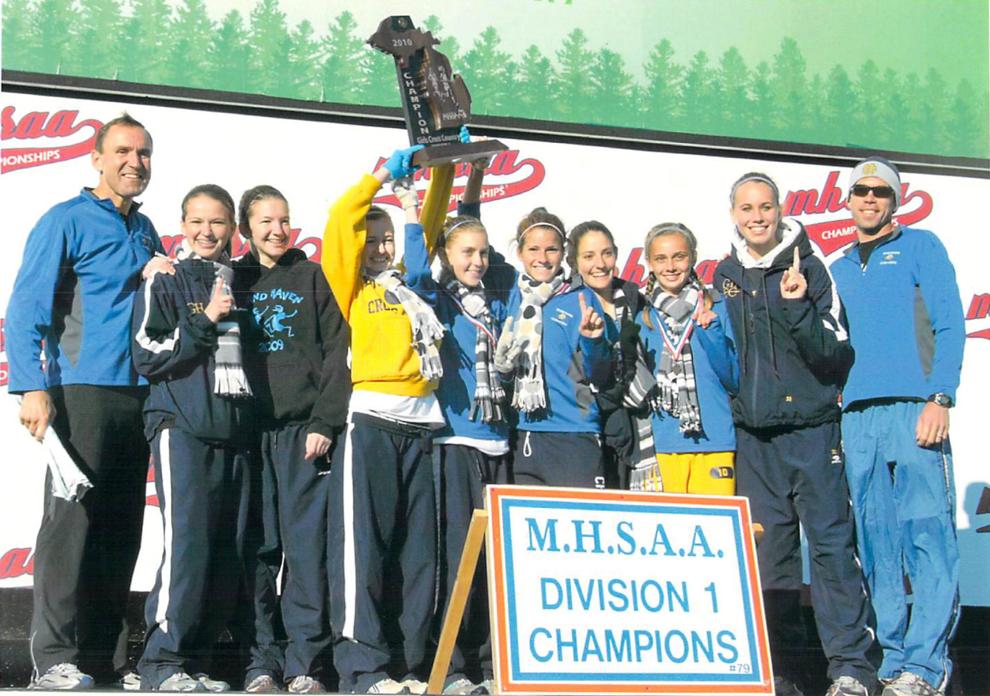 The 2010 Grand Haven High School girls cross-country team became the first and only cross-country team in the school's history to win the MHSAA Division 1 state championship.
Led by head coach Greg Russick, this was the fastest girls team in the history of Grand Haven High School. During the regular season, they were undefeated in their dual meets and won every invitational, including the MSU Invitational, the West Ottawa Invitational and the Carson City Invitational. They were the conference champions and finished third in the region, before rallying to win the state championship. The varsity team ran the 5K course in the state meet with an average time of 18:40.
Coach Russick said, "Going out well was a trademark of this team." They started quickly and intelligently, positioning themselves in races. He attributed their success to their natural talent and hard work. They trained year-round and set ambitious goals that were expressed clearly to one another. They were a close team that supported and pushed each other. Ultimately, they believed they could win – and they did.
Credit must also be given to Coach Russick for his part in training the girls to accomplish their individual goals. He was a fabulous coach and mentor who inspired runners to be their best, while giving all the credit for success to the athletes.
The state champion competing team included Claire Borchers, Laura Addison, Julia Stock, Cristina Perez, Kirsti King, Priscilla VanHeest, Natalie Myers, Emily Walwood, head coach Greg Russick and assistant coach Derek Warner.
Category III: Career/academic accomplishments
John H. Beernink, M.D., Class of 1957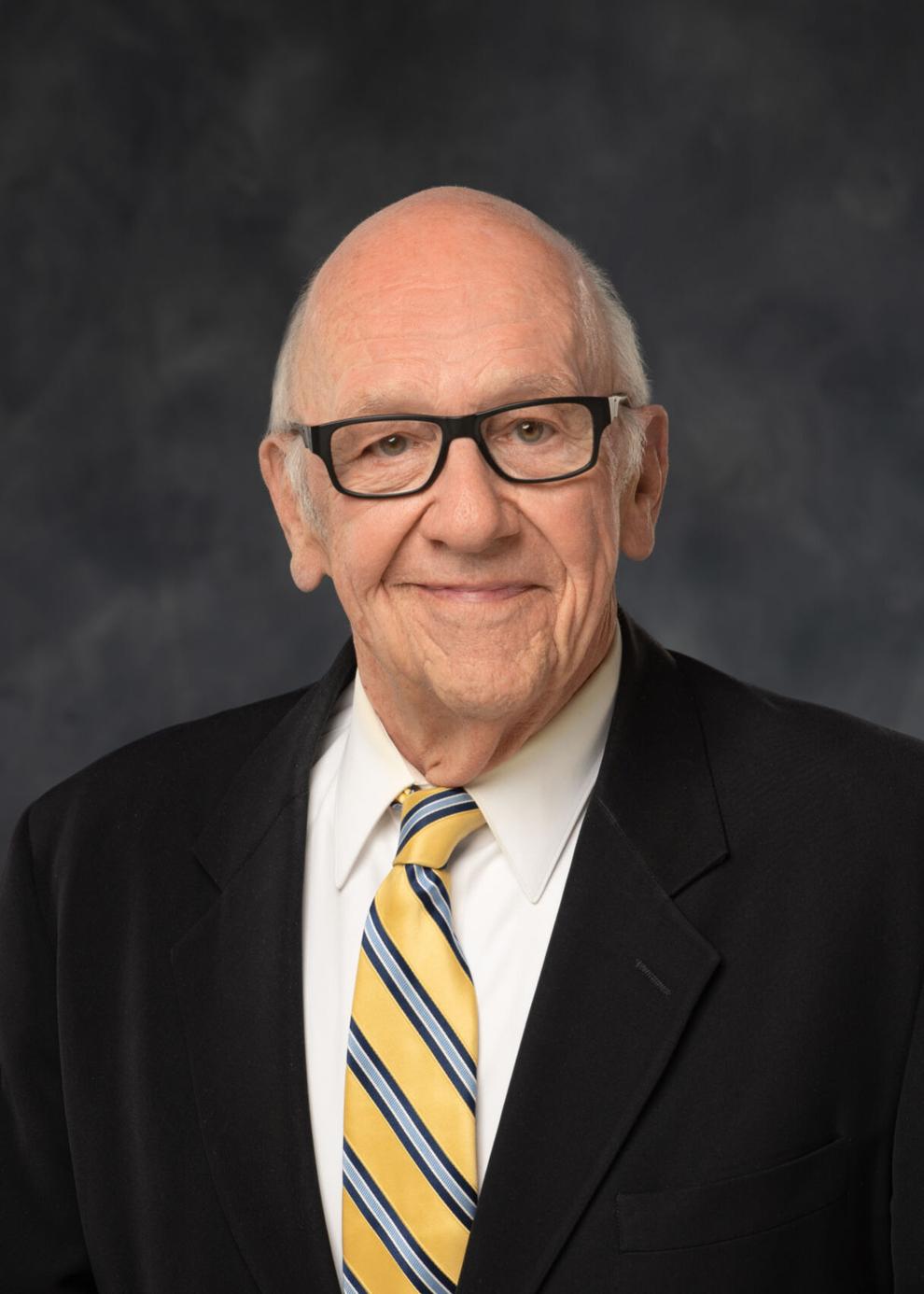 Dr. John Beernink has held a long and distinguished career as a board certified plastic surgeon, administrator and educator since graduating as valedictorian from Grand Haven High School in 1957.
In 1961, John graduated with honors from the College of Wooster before attending medical school at the University of Michigan, where he graduated with honors in 1965. From 1967 to 1969, John served as a captain in the United States Air Force and was deputy chief of surgery at Ellsworth Air Force Base during the Vietnam War.
After completing his residencies, John worked for Spectrum Health (formerly Butterworth Hospital), where he served as the chief of plastic surgery. He was also the director of the plastic surgery residency program in partnership with Michigan State University. For over two decades, John trained and mentored medical residents. Due to his outstanding work, he received the Teacher of the Year Award from Michigan State University, and the Outstanding Resident Award was named in his honor.
In 2004, John was accepted into Spectrum Health's Distinguished Physician Society, and in 2018 he received the Emeritus Lifetime Achievement Award. He is a Fellow in the American College of Surgeons and has earned recognition in numerous other academic and professional organizations.
John's service to the community includes many years on the governing boards of the Equest Center for Therapeutic Riding, Spectrum Health Foundation, Grand Rapids Civic Theatre and the Grand Rapids Area Medical Education Consortium. He has also generously donated his time to conduct clinics for children with cleft lips and cleft palates.
Brent Jackson, Class of 1997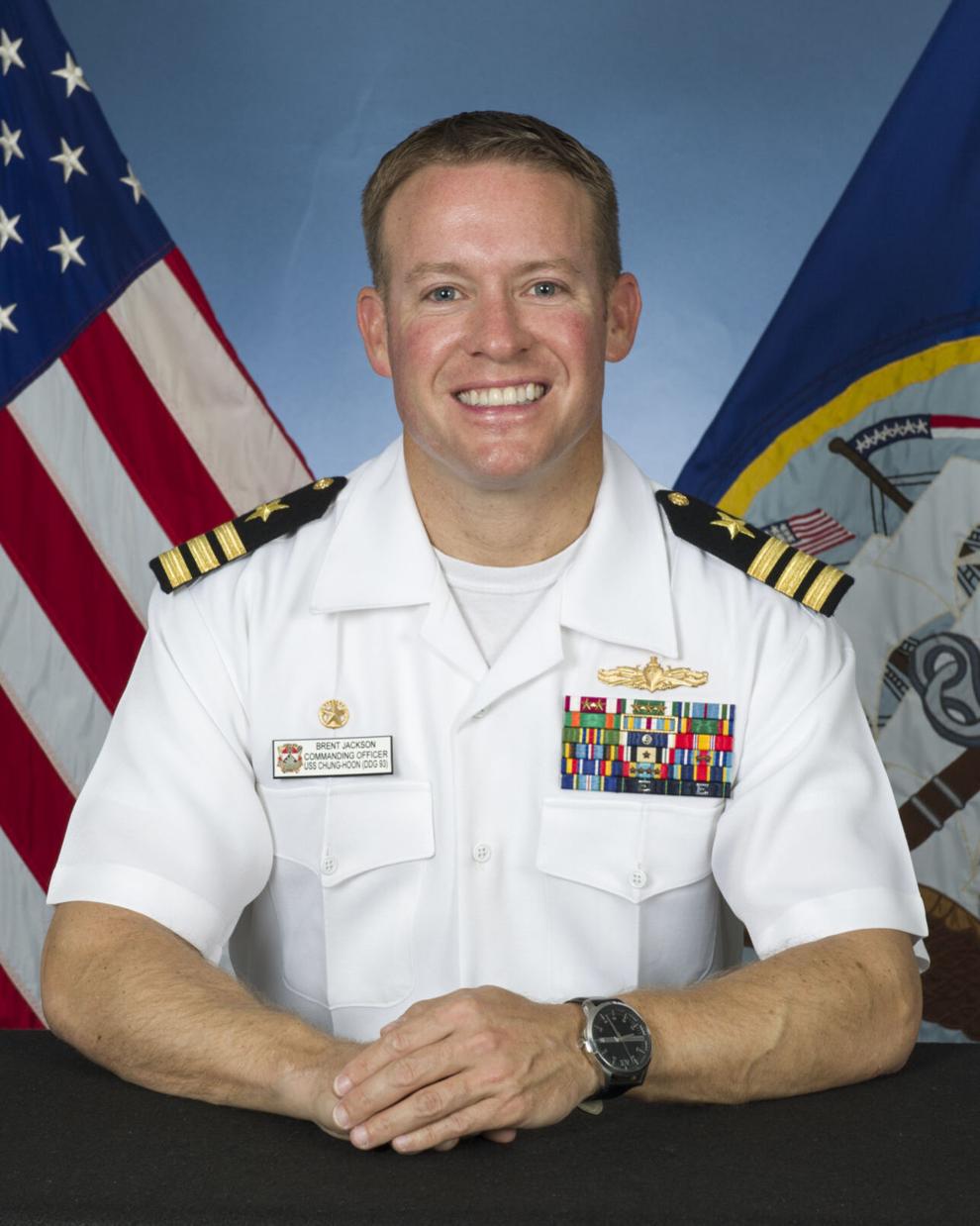 Brent Jackson graduated from Grand Haven High School as an honor student and varsity athlete in multiple sports. He went on to earn a degree in political science from Kalamazoo College, where he also played Division III football as a tailback for the Hornets. After college, Brent began his career in the United States Navy, where he graduated in the top five of his officer class and advanced to the rank of commander at the age of 38.
Brent was inspired to join the Navy because of his two grandfathers who both served. In his early deployments, Brent demonstrated outstanding leadership skills as an officer in various roles on naval ships in the Pacific. Brent was then deployed to the Middle East, where he conducted joint anti-terrorism vulnerability assessments of military sites all over the region, including Afghanistan. Returning to shore in 2007, Brent served as a cruise missile tactical qualification officer and earned a Master of Science in Global Leadership from the University of San Diego in 2009.
In 2014, Brent served in the Middle East as executive assistant to the commander, U.S. Naval Forces Central Command/U.S. 5th Fleet, for which he received a Meritorious Service Medal in 2015. His commendations are too numerous to list, but include six Meritorious Service Medals and four Navy and Marine Corps Commendation Medals.
In May 2018, Brent took command of the USS Chung-Hoon (DDG 93), a 510-foot guided missile destroyer with a crew of 364. As the ship's captain, this was his seventh overseas deployment. He completed this assignment in 2019, and in 2022 earned a Master of Science in National Security Strategy from the National War College. Brent is now working in the Joint Operations Division, Central Command Desk, on assignment with the Joint Chiefs of Staff at the Pentagon.
Category IV: Service to GHAPS/Society
Brent A. Boyink, Class of 1958 (deceased)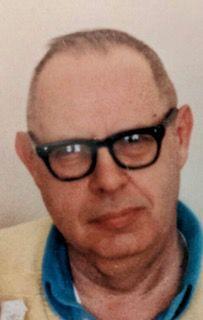 Brent Boyink was known to many as the legendary "stat man." The lifelong Grand Haven resident volunteered as the statistician for the Buccaneers for 24 years, keeping the media and coaches informed with a level of excellence routinely found only in professional sports.
In high school, Brent excelled on the basketball court and helped the Buccaneers win their first district title in 1958. He went on to play basketball for Central Michigan University before transferring to Capital Technology Institute where he earned his degree.
Like his father before him, Brent was an excellent fit for the role of statistician. Local sportswriters loved covering Grand Haven athletics because of the organization and clarity of Brent's copyrighted stat sheets. Brent's format was so comprehensive it was adopted by high schools, colleges and a few professional teams. Former coaches have even credited Brent's work with a few wins, and possibly even some college scholarships.
In 1997, Brent was inducted into the Michigan Basketball Hall of Fame, but his commitment to students went beyond statistics. When there was a student in need, Brent was known to offer friendly counsel, often over a Saturday meal at his home.
Leon Stille, Class of 1957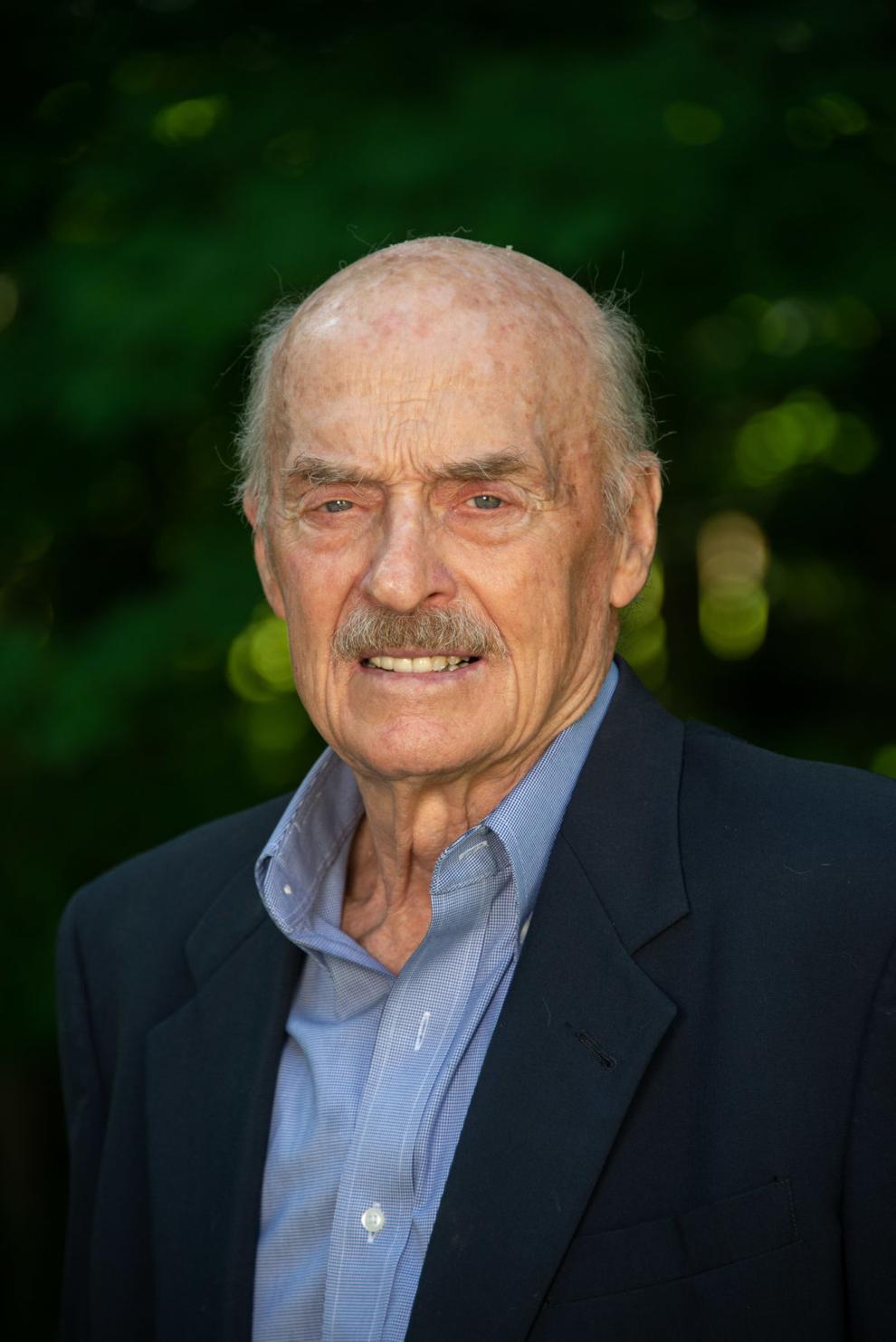 Sixty-five years after graduating from Grand Haven High School, Leon Stille continues to work tirelessly as an advocate for the Tri-Cities. His civic engagement and service to the community are remarkable, and he is the only GHHS graduate to be elected to the Michigan House of Representatives and Senate.
In high school, Leon was a varsity athlete in three sports, before earning his degree from Michigan State University. He became a teacher and coach in the Spring Lake school district, and continued his passion for youth athletics by officiating more than 1,000 MHSAA sporting contests in both basketball and football over 60 years.
His career in public service began in Ferrysburg, serving seven years as a city councilman followed by 10 years as mayor. In 1992, Leon was elected to the Michigan House of Representatives, and in 1994, he became a state senator for two terms. He chaired the Education Committee, where he rewrote the State School Code and passed the Uniform Building Code. Leon has also been recognized for his legislative work on land use and agriculture, particularly in the development of publicly accessible land. After completing his Senate terms, Leon served as Crockery Township supervisor for another 16 years.
During this time, Leon also secured $1 million to begin an Autism Resource Center at Grand Valley State University, which is now a nationally recognized statewide training program. He has been an active volunteer and prolific fundraiser in many organizations, too numerous to mention. Because of this dedication, Leon has earned much recognition for his service, including being named Legislator of the Year by several organizations.
Category V: Honorary Award for Service to GHAPS
Randy Poel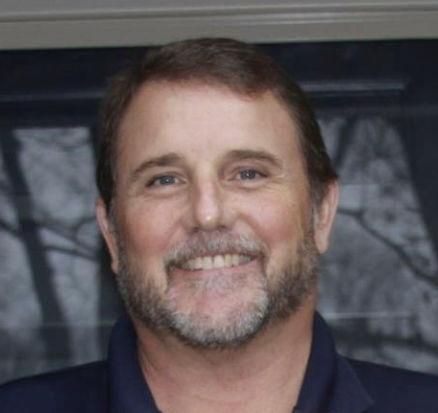 Although Randy Poel was not a graduate of Grand Haven High School, he has been a beloved coach for the Buccaneer football program for 37 years.
Randy is a longtime Grand Haven resident who played football for Grand Valley State University and then worked for the Grand Haven Department of Public Safety. He became a sergeant, firefighter and EMT, which undoubtedly influenced his approach to coaching football. For Randy, it was about much more than teaching the ins and outs of football; he worked to develop character in young athletes, imparting life lessons about sportsmanship and work ethic.
Coaching was a year-round commitment for Randy and often spilled over into his personal time. Whether it was a postseason summer camp, or counseling an individual athlete, Randy gave generously, sometimes using his own money for football equipment when a player otherwise had no means. He also led the effort to install more than 100 automatic external defibrillators throughout businesses, churches, schools and service clubs in Ottawa, Muskegon and Kent counties.
After 37 years, Randy made the difficult decision to step back from coaching this year. Throughout his lengthy tenure, he has been recognized numerous times for his service, most recently he received the Spirit of Grand Haven Area Public Schools Award. Randy's service will certainly impact others for years to come.
Robert Monetza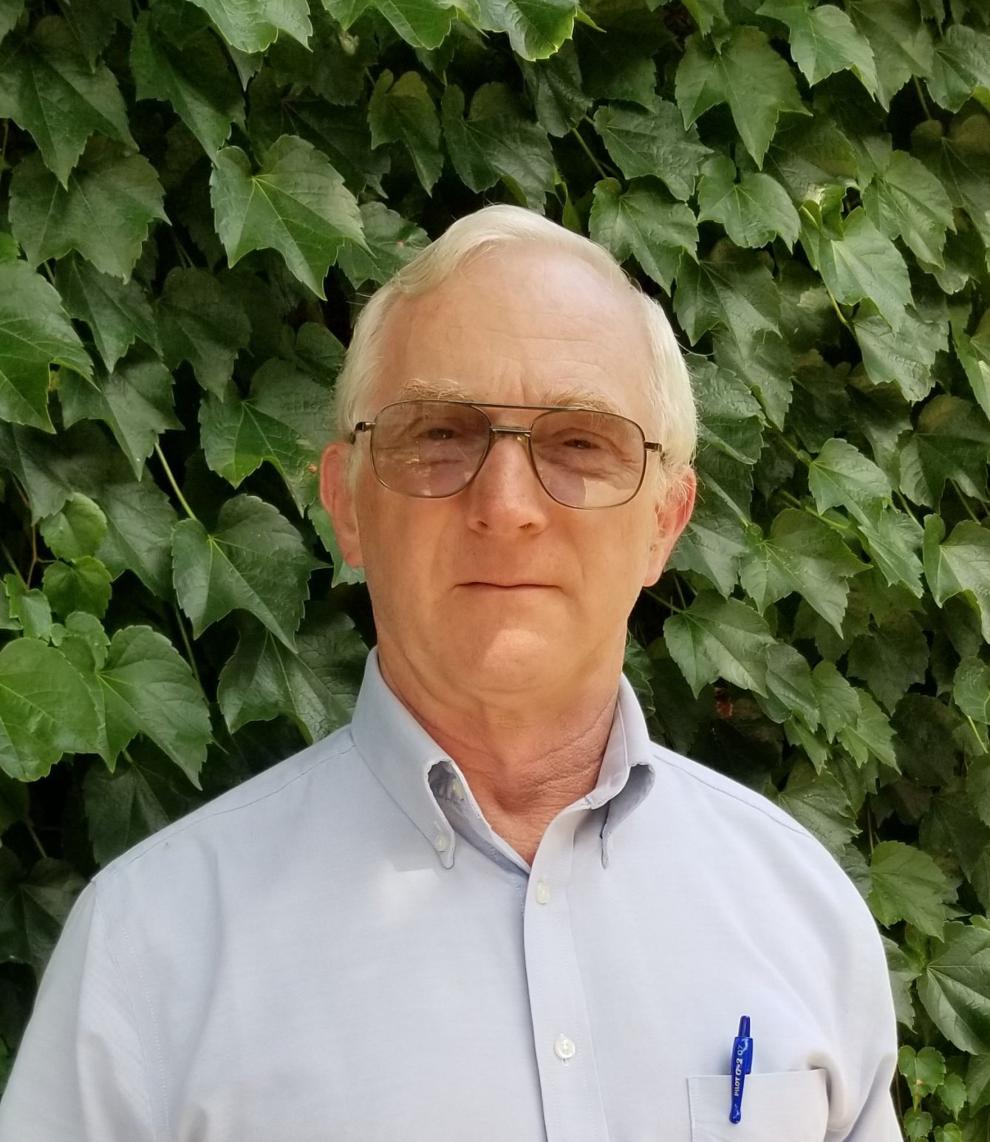 Bob Monetza has been a coach for the Science Olympiad program in Grand Haven for 24 years. Although Bob is not a graduate of Grand Haven High School, he has coached hundreds of students who earned Science Olympiad medals, inspiring them to become future leaders in science and technology.
Bob first became involved with the Science Olympiad program when his children participated on team events at GHHS. His background as an engineer made Bob a natural fit for the building events, and his involvement grew when he began coaching in 1998. Despite the rigor, Bob generously gave countless hours and donated his coaching salary back to the Science Olympiad program. During his tenure, teams advanced to 26 regional, 26 state and 23 national tournaments, resulting in five Science Olympiad national first-place medals.
In addition to coaching, Bob has supported his community as a board member in many civic organizations, including the Tri-Cities Historical Museum. Bob served on the Grand Haven Planning Commission for nine years, and served on the Grand Haven City Council for 12 years, including two years as mayor.