WICHITA, Kansas — Winning a national championship at last year's virtual Science Olympiad national championships was something Jagger Schaendorf will never forget.
Winning a second at this past weekend's in-person national event at Wichita State University was even better.
Schaendorf and fellow Buccaneer Gordon Schneider captured first place out of 60 schools in the "Trajectory" event, which required competitors to launch a small ball over an obstacle and into a bucket.
A year ago, Schaendorf and Joseph Mazor won the "Bridge" event.
"A national title is incredible, so getting one two years in a row is pretty exciting," said Schaendorf, a junior. "Getting to travel with the team, spending time with the team, and being able to compete with my partners in my events and do well at the national level is the best part."
As a team, Grand Haven placed 13th at the national championships, capping off a memorable season that saw them win regional and state championships along the way.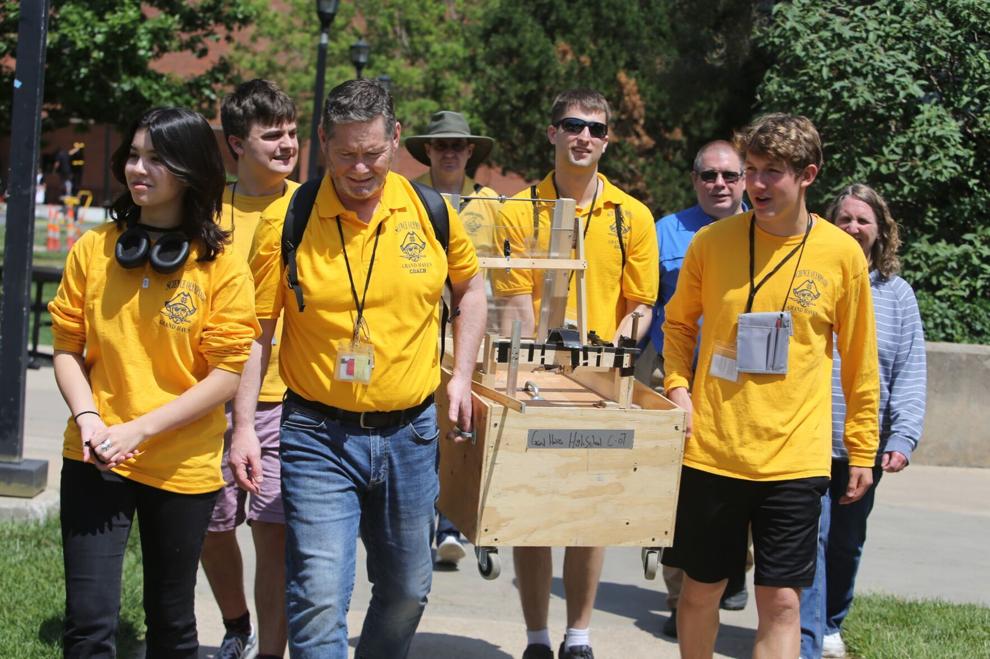 The team's journey to Wichita State University for the national competition began Thursday night, as they departed from Grand Haven High School for a 14-hour bus ride. The Bucs' seniors were already riding high after their graduation ceremony earlier in the evening. Accompanying the 21 students were coaches Mike Reed, Melissa Jaeger, David Funk, Bob Monetza, Luke Anderson, Daniel Newton and Greg Huizenga.
Students had four weeks to study and prepare for the national tournament after winning the Michigan State Tournament in April, according to Reed, the team's head coach. Still, several students stayed up late into the night Thursday going through their binders and studying on their laptops before arriving at WSU Friday afternoon.
"They're very motivated," Reed said. "They were motivated at the regional tournament and we broke our team scoring record there by three points. They were super motivated to do the same at the state tournament. The record we have is 85 points, but we got 92, which is incredible."
Saturday, the team competed against 59 other high schools in their division for their first in-person national tournament since the start of the COVID-19 pandemic. The Buccaneers competed virtually at nationals last year, placing 14th.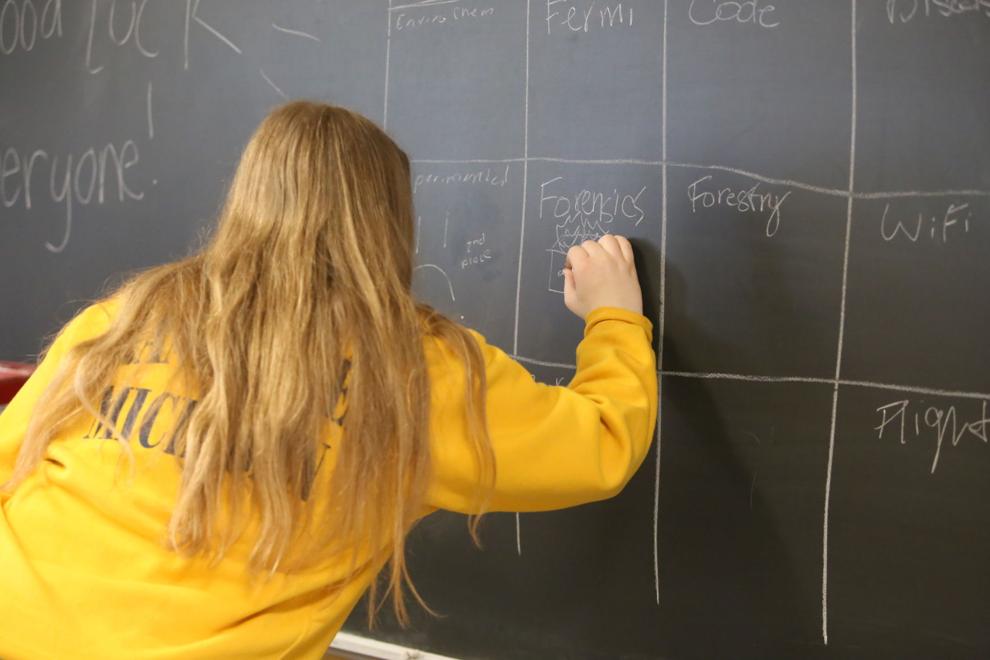 Co-captain and GHHS senior Justin Hancock said that the Bucs were very prepared to return to the national stage. However, he explained that going up against the best Science Olympiad teams in the country made it difficult to determine what the outcome of the tournament might be.
"Nationals is really hard because you don't know exactly where you are" in relation to the competition, Hancock said. "All the top teams are really close, so we might get stuck right in the middle, we might be just out of the top 10, it just really depends."
GHHS scored a total of 405 points and received medals (first through sixth places) in six of the 23 events.
The first-place team in the high school division was Adlai E. Stevenson High School from Lincolnshire, Illinois. Ann Arbor Pioneer was the second Michigan representative in the high school division and finished 24th.
The Bucs have now competed in the national tournament 28 times, winning national titles in 1993, 1994, and 1997.
Although 13th was not the placement the students were hoping for – they had their sights set on a top-10 result – they were still proud of their overall success. The end of the tournament was also bittersweet for the graduating seniors, including co-captain Hannah Black, who have now officially concluded their time at GHHS as well as their final Science Olympiad tournament.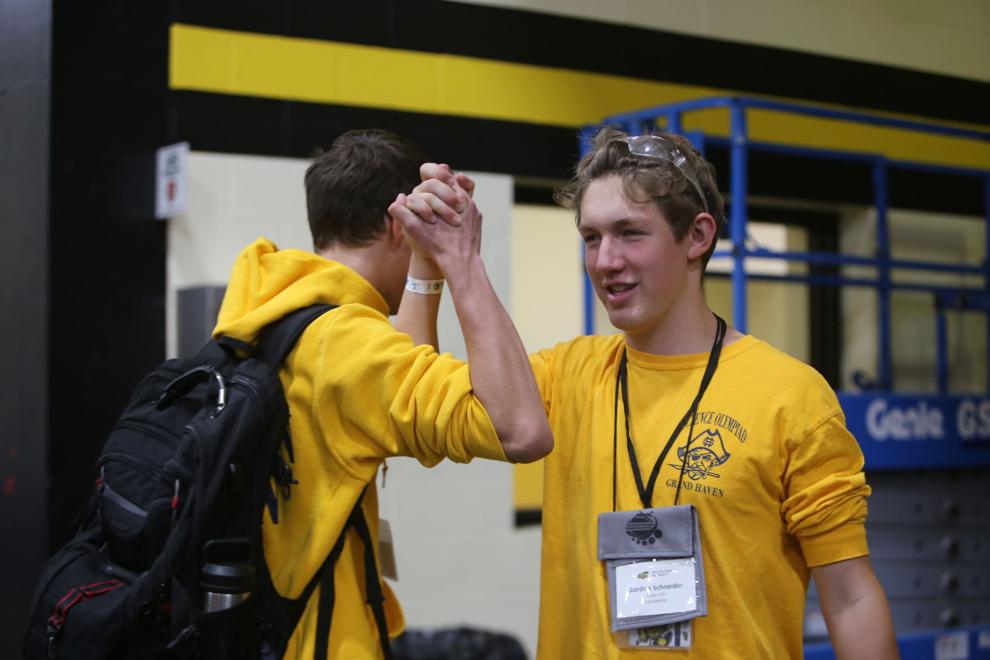 "So much of my life has been part of this and I feel like a lot of my character is also because of Science Olympiad," Black said. "I have grown so much because of the coaches and everyone. I used to do a bunch of different things, but 'Science O' was the first thing I really felt at home with."
Many of the students are looking forward to what's to come next year, even spending time on the bus ride back to Michigan on Sunday to discuss which events they want to sign up for.
On a positive note, the bus ride to next year's national meet will be much shorter, as that event will be hosted by Michigan State University in 2024.
"Looking through the season as a whole, we really did so well," Black said. "We broke the regional record, we almost broke the state record, and even though it wasn't exactly what we wanted for nationals, I know they will be able to do better next year."