The Spring Lake and Grand Haven school districts continue to battle through remote learning, with 2020 now in the rearview mirror and optimism for a return to in-person learning.
The Lakers resumed in-person learning this past Monday, while the Bucs are gearing up for a Jan. 11 return.
"This is (my) year 32 in education and I've never seen anything like this before," Grand Haven High School Principal Tracy Wilson said. "I'm reminding everyone – you're not going to see anything worse than this. I mean that wholeheartedly – if you can get through this, you can get through anything."
Back in August, Wilson gave the keys to parents and families allowing them to chose between in-person or virtual learning. GHHS started the school year began with 400 virtual learners. Since the pause of in-person learning in early November, all 1,800 GHHS students transitioned to remote.
Now, just weeks away from closing the book on the first semester, Wilson, along with teachers and the entire staff, are pulling together to lift students who are struggling with the challenges of remote learning.
Spring Lake High School, now commencing its second trimester (its first wrapped up around Thanksgiving), has witnessed the lowest number of failures it's had in three years, according to Principal Mike Gilchrist.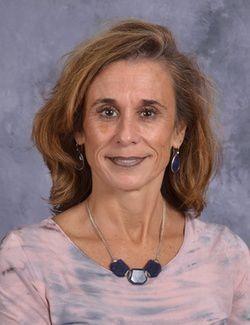 "For us, a 2.2 percent failure rate for the first term was incredible," he said. "Our teachers worked incredibly hard over the summer and fall to get students to understand the virtual classroom."
Jenison High School has struggled mightily with its virtual learning program, WXMI-TV reported – 25 percent of its remote students have failed at least one course, according to Principal Brandon Graham.
"Yes, we are having similar issues in regard to kids struggling with online learning," Wilson said about GHHS. "We are still in the first semester, so we don't have any data yet, but they are struggling with the transition of being at home. It's a little bit bigger situation, focusing on all 1,800 kids that are trying to maneuver at home."
Wilson – who is also a mother of three and a teacher, too – has an arsenal of lenses and perspectives, and says she fully understands the ongoing struggles. There isn't an ounce of speculation for decisions on which way is right to learn, and each student is held on a case-by-case basis, she said.
"They know they learn better in-person," Wilson said. "But, unfortunately, when someone's health could be compromised, they can't afford to take that risk. These are really hard family decisions that have to be made."
The learning environment for students is far from what they're accustomed to, forcing each of them to be accountable, independent and self-motivated. It's a new situation that Wilson and Gilchrist say they are studying and making proper adjustments to
"Online learning is hard," Gilchrist said. "Teachers don't teach for 72 minutes. It might be 30 minutes of direct instruction and the student has time to exit the class. The format is not perfect, but I think we did it as well as we could."
Wilson says she understands that students count on walking into a classroom, being shown direction by a teacher and the reliability of working with a partner. It gives them a sense of what needs to be completed and accountability for future assignments.
"That structure and organization is 100 percent lost with online learning," Wilson said. "Yeah, you're doing virtual check-in, but the accountability is at home with the parent and student. Let's be honest – a lot of parents are still working. I don't care if it's middle or high school, these are still kids."
The management of a schedule, along with regularly checking emails, is a struggle for students.
"I'm teaching two virtual classes right now," Wilson said. "I'm also seeing that side and I give them a pacing guide, but they have to be disciplined enough to follow it. The kids that are doing extremely well virtually are grounded in discipline."
Wilson says she spends a lot of time on the Google Meet platform checking in with kids.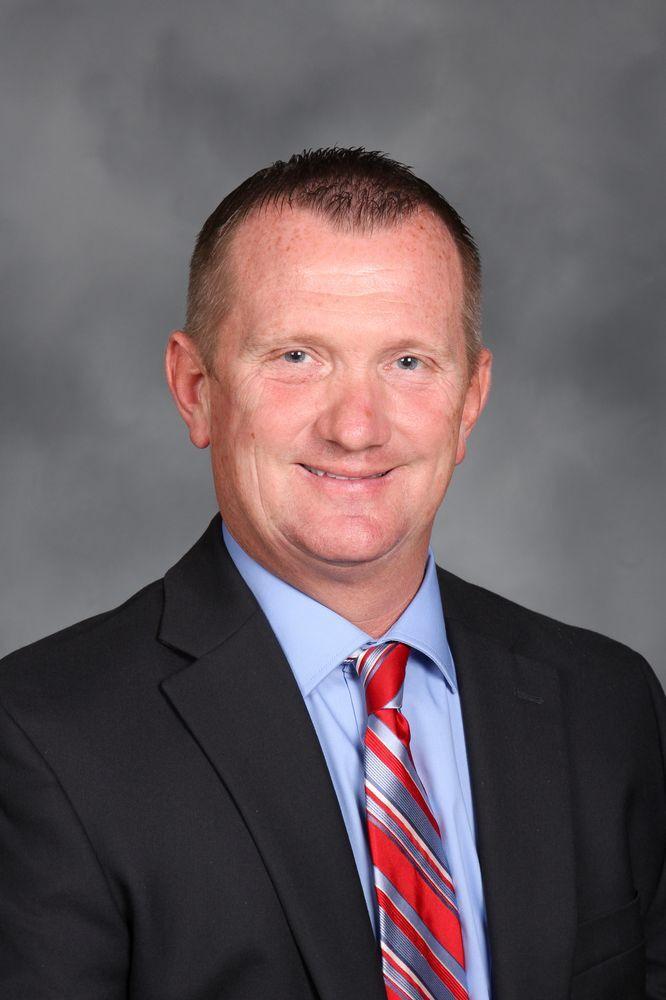 "They don't always have their cameras on, so we're trying to get them to talk," she said. "It's the isolation that they're struggling with – being at home and on their own. We have a weekly check-in that we use to connect and our support team is looking at that data to reach out to kids just to keep a pulse on how they're doing."
The GHHS online learning, specifically the navigation of platforms, had a rocky start. But since then, things have settled in, Wilson says.
"We use Google Classroom and have a committee that worked really hard to find a common digital platform," she explained. "There's a template that a lot of our teachers use and kids know where to get videos and notes. We tried to front-load that in September knowing what was coming."
Wilson says her students have shown empathy and selflessness, including National Honor Society dedication led by Peyton Brill, who designed a website for tools and resources on navigating online learning.
"It's great to see our students show a tremendous amount of resiliency," the GHHS principal said.
Gilchrist credits his students who were able to use technology and push out content. Their AP test scores completed in May were the highest they've been in quite some time, the SLHS principal said.
"It's a credit to the wonderful kids and parents who've been so supportive and the teachers who figured it out," Gilchrist said.
Wilson noted silver linings during the pandemic, including quality family time and strengthened family bonds. But there is a bit of anticipation to return to in-person learning, she says.
"Any kids that are struggling online and have the ability to return to face to face, we are encouraging that," Wilson said. "I'm so excited to hear the loud buzz back in our halls."
For the future, Wilson and her staff are looking at a bigger picture to offer potential summer programs to have students on track to graduate.