In the wake of the Oxford school shooting last week, and with Grand Haven and Fruitport schools both closed Monday due to threats, local parents are becoming more and more nervous about sending their kids back to school.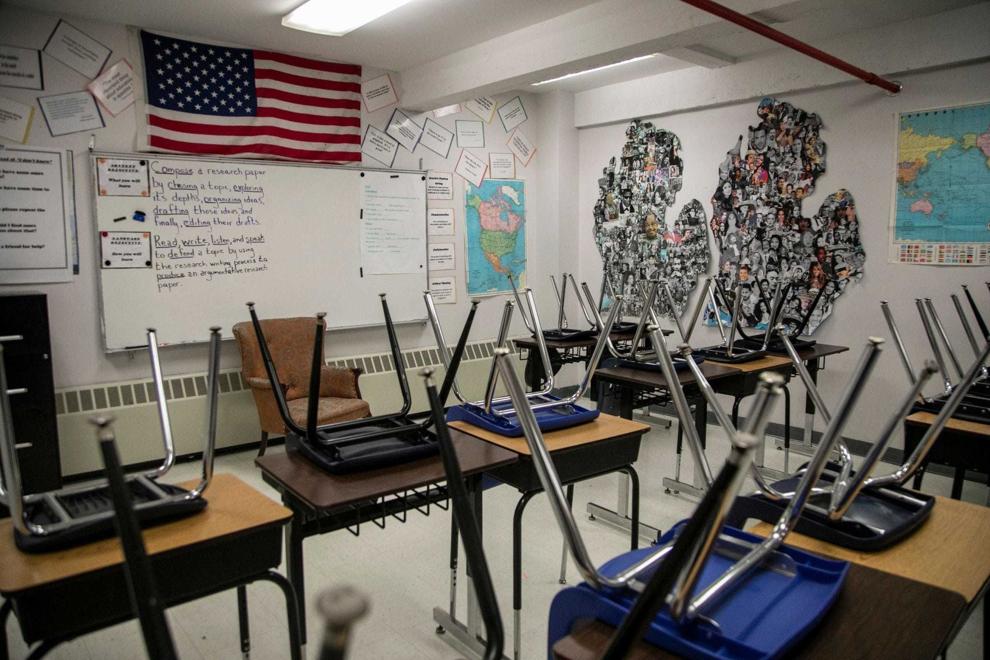 Brandee Earl has a son who's a student at Grand Haven High School. She was appreciative that the district acted "out of an overabundance of caution" and called off school Monday.
"As a parent, it's scary," she said. "You obviously don't want anything to happen to your children. As far as the threat today, I feel it was probably kids goofing around who just wanted a day off school, but I'm not willing to take that chance."
Earl said she's had conversations with her son, and he also feels the threats are most likely not credible, but that doesn't change the fact that he's also nervous about going back to school. She was noncommittal about sending her son back to school Tuesday, assuming school would be in session (it's not).
"I don't know – is one day going to make a difference?" Earl asked. "If there's a kid that's being serious, is one day of school off going to change how that child feels? Is it going to change their mind? I'm not willing to risk my son's safety or even his life to find out if these kids are playing around for a day off school."
The Tribune posted a question on our Facebook page, asking parents how they feel about sending their kids back to school, in the wake of last week's shooting and the ensuing threats. A majority of those who responded said they are nervous.
Here are a few of their responses (reader responses are not edited for grammatical errors):
Jen Palmer Gervais – I think we need to shut down til January. Covid is bad again and the threats. Just go virtual, even though it's really hard on my family to do virtual. It's safest!
Meg Berg – I don't want to send my kids to school. Very much considering homeschooling.
Erica May – I think the school needs to be harder on students and hold them accountable. If you place a threat, whether real or not, automatic expulsion. Our kids are coddled way to much, bring back holding them accountable.
Jennifer Benson – I am so overwhelmed with my son being in close contact every other week and now all the schools having threats whether they r real or not u just never really know.
Cassandra Lybrink – I have a toddler and I'm seriously reconsidering public school.
Justin Fairbanks – How could we not be nervous? Our kids are shoved in a building with no real protection other than a "gun free zone" sign. It's time we begin arming the staff who are able and willing.
Heather Potter – Yes we are all nervous about sending back my kids don't even want to go back to Fruitport after Friday's threat
Amber Sleeper – Our kids are home and will continue to stay home until we feel its safe. Something needs to be done with these threats. I definitely want more information so we can make an informed decision going forward.
Bro Benji – I have a 9yr old girl and 7yr old boy they're not scared as they trust our schools and police. I'm not nervous because life will unfold as it should and I can literally do extremely little to nothing to stop something I'm completely unaware of. What am I supposed to do to stop anything!?