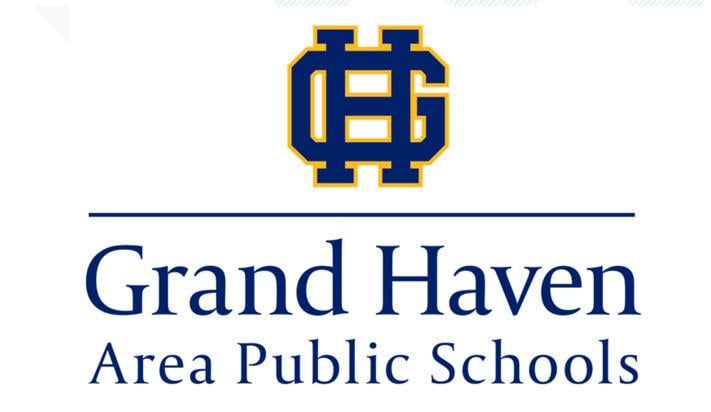 In the upcoming general election, four candidates are running for three available spots on the Grand Haven school district's Board of Education.
Only three of those candidates will appear on your ballot – current board members Seth Holt and John Siemion, along with former teacher Barbara Pietrangelo. Tracey Nauta is running as a write-in candidate.
Current board member James O'Neill is not running for re-election.
We asked each of the four candidates to answer a few questions. Candidates are listed in alphabetical order.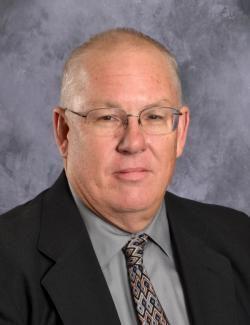 Seth Holt
Tell us about yourself
I grew up in Spring Lake and graduated from Spring Lake High School (1976). I have been a resident of the Tri-Cities area for all except 10 years of my life. I have lived in the Grand Haven school district for 25 years. Both of my children attended and graduated from Grand Haven Area Public Schools. Both have now gone on to live their lives and are productive members of society, and I am very proud of both of them and who they have become.
After high school graduation, I attended a private electronics school, earning two certificates in electronics. Following that, I transferred to Grand Valley State University where I earned a bachelor's degree. A few years later, I started and completed a master's degree program at Central Michigan University, finishing with a master's degree. I currently work in Grand Rapids for a large aerospace company and hope to retire from that same company within a few years.
I have held this school board seat twice, 2004-08 and again from 2014 to present, currently serving as the treasurer. I believe that I have much to offer the children of Grand Haven by continuing my service to our children and our community. The school board in Grand Haven is made up of some very good representatives of our community and has as its focus the best possible intentions for our children to be successful at life. Whatever path our children choose, we are trying to give them the best foundation for their future. It is my interest to continue that idea and to help to use my experience and knowledge to navigate the ever-increasing challenges.
What skills do you possess that qualify you for this position?
I served for 10 years as a school board trustee. I have also been working on additional training to help me to be a better, more effective board member. The Michigan Association of School Boards offers many classes on things relevant to school board service. I have completed the Level 3 or "Award of Distinction" level of the levels available. I believe that learning is life long and I continue in that pursuit.
Secondly, I have had much experience with this particular school district and its challenges (which have been unprecedented this year). I have been involved in the hiring of two superintendents that have both been very successful. Lastly, as the treasurer, I have excellent understanding of school finance and our own district's finances, which faces its own challenges largely due to inconsistent funding from the state.
What was your personal preference when it came to choosing a plan to return to school this fall amid the pandemic?
I believe that the children of our community need to be in school. There are many studies that support this. Also, there is experience in our district that supports it. The children learn the best when they are with their teachers and when the teachers can observe the children. Online learning has some merits, but not to the degree that in-person learning does. The best possible education for any child is face-to-face learning.
Nobody that is a member of the district from the board to the administrators, maintenance staff, bus drivers or teachers want to see even one child or one person get sick from COVID or any virus or sickness. However, in this situation given the requirements set forth by Lansing and our governor, there were few choices that the local board could consider; it was mostly dictated from Lansing. It was a very difficult situation and there were hundreds of hours put into the plan to go back to school by our staff. The local board supports our staff to the best of our ability, and we saw the value of the plan, and the plan has held up with no problems within the district's schools for these first weeks of school.
Also, for anyone that is interested, there is a dashboard on the district's website that will provide the numbers on a weekly basis. As of this writing, any adult or child that has contracted the virus did so outside of the schools and never were in the schools while contagious. The Ottawa County health department does the contract tracing and has confirmed this.
What do you see as the 2-3 biggest challenges facing GHAPS today?
Grand Haven Area Public Schools have many challenges to come in the future.
(1) The fallout of the current COVID virus situation. We are already having to complete remedial training, due to the several months the children were off from school last spring. It is our goal to get all of the children to the level that they should have been at prior to this crisis. The teachers did the best that they could do last spring and the children did the best that could be done. Online learning is not as effective as in-person learning. As I said before, our children deserve the best possible education and our staff at the district has that in mind always. As our teachers learn new ways to education and learn new ways to operate, please help them as much as possible by supporting and encouraging them.
(2) Funding is the very next biggest challenge. Our district's buildings are aging and our facilities are aging and the district needs are many. We need a few new school buses each year, books each year, and then resources for the maintenance of our buildings, buses and facilities to make them last as long as possible. There are more and more of these items every year. These things get a lot of wear and tear. Also, if you are like me, you and I think that the work being done by our staff is tremendous and everybody deserves a raise. They haven't gotten a reasonable raise in many years because of the funding from the state. Unfortunately, I also get to see the other side of that issue and it just simply is not possible with the current funding levels. The funding from the state was just starting to return and then the COVID virus hit. I am sure that the virus will affect public schools funding for years to come.
How would you address those challenges?
(1) The work to address the virus has already begun. The remedial work is underway with goals to be accomplished and being accomplished. We are reallocating our resources to help achieve the goals to the best of our ability and we are working and monitoring the situation to make changes as needed. We will address any challenges quickly and to the best of our ability when they are identified.
(2) For the money situation, I can only encourage our friends and neighbors to become politically active and to call, write, email, contact your state legislators to let them know what is important. I know that sometimes it doesn't seem that they are listening, but they are, and your opinion is very important to them even it they do not answer you in the manner that you had hoped. Be that vocal person, to get them to understand what is the most important thing in our state, and the best resource for the future of our state, our children. I will be right there with you encouraging them to do the right thing to the best of my abilities.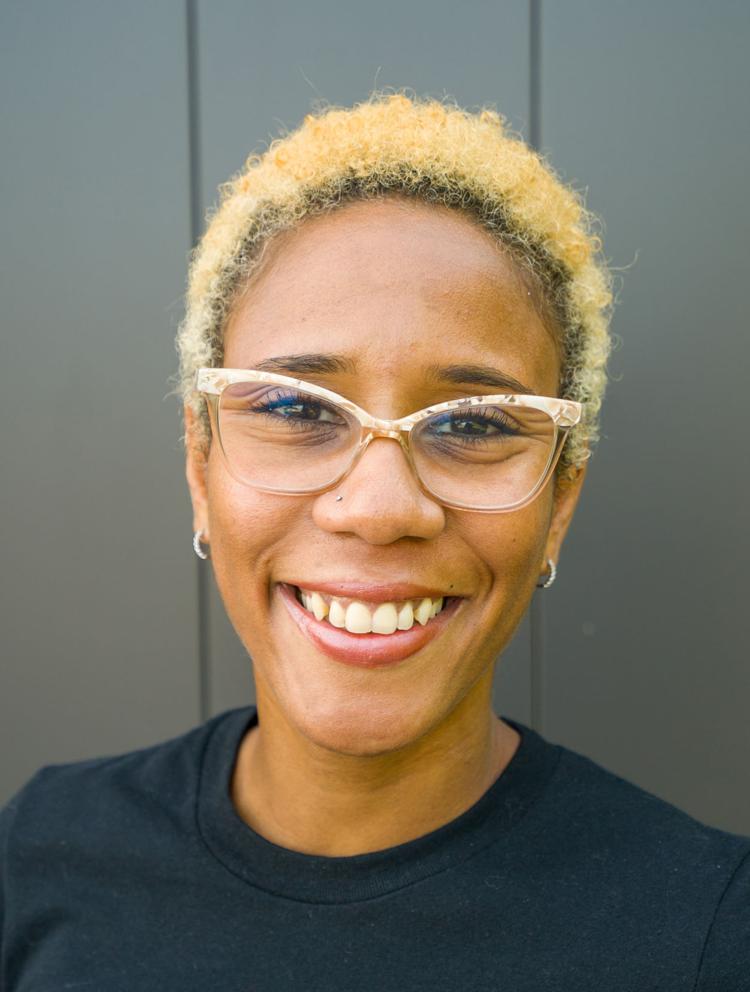 Tracey Nauta
Tell us about yourself
I was born and raised in the city of Chicago and graduated from the University of Illinois at Urbana-Champaign with a B.A. in liberal arts and science. My husband, Dean, was born and raised in Grand Haven. We met when we worked for the same company in a suburb of Chicago. We moved to Grand Haven six years ago with our three children. Cooper is in kindergarten at Mary A. White. Isabelle is in third grade at Mary A. White. Naia is in her senior year at Grand Haven High School. I work full time in Grand Haven, teach Jazzercise in Spring Lake, and am also a runner and triathlete.
Why are you interested in a spot on the school board?
I am interested in a spot on GHAPS school board because I wish to give a voice to those who have not had a voice for far too long. I can no longer sit back and do nothing while the issues affecting minorities are barely acknowledged. As a parent of Black children in this district, I have watched my children struggle with not feeling like they belong. I have considered sending my children to another district where there would be more children who look like them. I have even considered moving out of Grand Haven altogether. However, neither of those options would do anything to fix the problem. Grand Haven is a beautiful town with some of the most amazing people I have ever met. I think Grand Haven has the potential to get things right when it comes to diversity, equity and inclusion. I want to be on the board so that I can effect the change that minorities and underrepresented groups in our community deserve to see. I also want to give students, teachers and parents who might not otherwise be exposed to diversity the opportunity to learn and grow as cultured, compassionate and empathetic citizens.
What skills do you possess that qualify you for this position?
I am determined, passionate and possess a strong work ethic. In addition, having majored in speech communication in college, I developed an appreciation for the ability to engage in healthy debate. I also learned to be an effective communicator by utilizing active listening skills. I have practiced these skills over the years working in sales and customer service, learning to extract information in order to better understand and meet the needs of others. I plan to use these skills as a member of the school board to work with other members of the board to come up with solutions to issues affecting all community members.
What was your personal preference when it came to choosing a plan to return to school this fall amid the pandemic?
My husband and I both work full time. Our only option was to send our children back to school.
What do you see as the 2-3 biggest challenges facing GHAPS today?
The biggest challenges facing GHAPS today are the lack of diversity, equity and inclusion.
How would you address those challenges?
I think it's important to understand that diversity, equity and inclusion are three separate entities that, ideally, should work together. Diversity is creating the mix. Equity is ensuring everyone in the mix is treated fairly and has the same opportunities. Inclusion is ensuring everyone in the mix feels like they belong and are part of the group. With that in mind, I would address these challenges by advocating for the recruitment and retention of teachers and staff from diverse backgrounds. I would advocate for adjusting the curriculum to include more courses in cultural studies and diversity education. We need to incorporate literature and artwork done by underrepresented writers and artists. I would also love to invite guest speakers to lead seminars and workshops for students, staff and parents.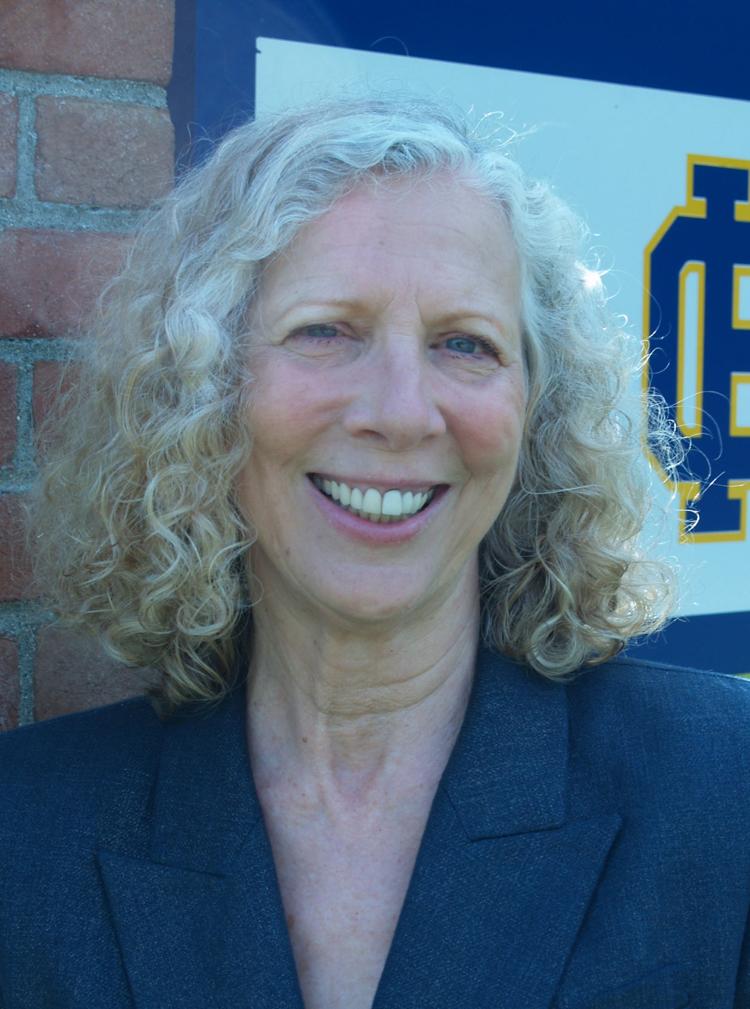 Barbara Pietrangelo
Tell us about yourself
I was raised in Indian-Ketuck, a region on the Indiana and Kentucky border. My mother was a veteran and a nurse, and my father was a highly decorated WWII Army vet and farmer. Along with my brothers and sisters, we were raised with a strong work ethic. My parents instilled in us the belief that public service is an honorable duty.
I attended Indiana State University and received a degree in teaching. Upon graduating I moved to the Chicagoland area to begin my career in education. It was in Chicago where I earned a Reading Specialist Degree and met my husband, Nicolas. After a winding road that brought us all around the Northeast, we settled in Grand Haven/Ferrysburg.
Our three children were born and raised in the Tri-Cities and attended GHAPS. When they were growing up, I worked as a freelance writer and helped my husband with several entrepreneurial projects by keeping the books, etc. I also became an active community volunteer initiating a youth art program through Kendall School of Design for local students. In addition, I devoted time to the GHAPS school chess program, Back-Pak Books and PTO, as well as the School Outcome Based Committee, GH High School Committee and church leadership roles. These endeavors have kept me involved in the education system and our greater community over the last 30-plus years.
When my children all reached middle school age, I returned to the classroom to teach – language arts at White Pines and Lakeshore middle schools. While teaching, I undertook many leadership roles in the district as well as initiated an after-school reading program called S.C.O.R.E. that lasted over 10 years. I earned a master's degree in curriculum and instruction in 2013. Retirement came after 20 years with GHAPS at the close of the 2018 school year.
During my spare time, I love to read and study various topics, play tennis, walk/jog, and garden. My husband and I enjoy visiting our grown children in California and New York, as well as entertaining friends and family.
Why are you interested in a spot on the GH school board?
I have been a passionate educator for the last 20-plus years. My focus has always been educating the diverse learner. I believe in public service and bringing the wider community into our public school system to invest their time, effort and resources to our future generations. Additionally, I enjoy staying up to date on current educational issues and feel my experience as a teacher and enthusiasm for student engagement makes me a very qualified and committed candidate.
What skills do you possess that qualify you for this position?
My best asset to GHAPS' school board is my devotion to teaching all students. Understanding the techniques and methods for teaching students who learn in a different way has always been one of my personal goals. GHAPS has four Blue Ribbon Schools. With Grand Haven's dedicated teachers and a strong school board, Grand Haven can become an elite school in the state, and I'm excited at the prospect of getting involved in a new way.
What was your personal preference when it came to choosing a plan to return to school this fall amid the pandemic?
Fortunately, I did not have to make that very difficult decision. Hypothetically, I would have liked to have sent my children back to school. However, one of our children has a blood disorder and a compromised immune system. So, in the end, we probably would have kept all three home using virtual learning. I think about this a lot. There are just no easy answers and my heart goes out to parents, teachers and school staff that had to juggle the complexity of this situation.
What do you see as the 2-3 biggest challenges facing GHAPS today? How would you address those challenges?
Top priorities and challenges for GHAPS have shifted over the last few months, due to COVID-19. The most immediate issue is to ensure the health and safety of students and the school staff while continuing academic progress. As a district and as a society, we cannot leave struggling or diverse learners behind as we navigate this complex situation.
Immediate concerns for GHAPS are: Assuring the health and safety of students and staff. Implementing teaching strategies to include all students (academic achievement). Addressing social issues to ensure all students feel included.
I am a collaborator who will work with others to be an active problem solver. The school board needs to be flexible to address changing needs of the community. Procedures need to be followed, in all decisions, and if the procedures are not addressing the needs of the community, then the procedures need to be changed. GHAPS' storied past has been filled with accomplishment in academics, the arts and athletics. I am running for GHAPS school board because I feel improvements can be made to make all stakeholders part of the solution to problems that face our public schools. I believe the future of GHAPS is bright.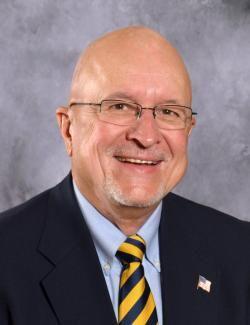 John Siemion
Tell us about yourself
I am married with three children, five grandchildren and four great-grandchildren. I have been a member of the Grand Haven Area Public Schools Board of Education for over 21 years, member of the Ottawa Area ISD Board of Education for three years and a director on the Board of Directors of the Michigan Association of School Boards for 1 1/2 years.
Why are you interested in a spot on the GH school board?
When I first ran for the school board, I figured I'd only be on the board for one, maybe two terms. Now, after over 21 years and seeking my sixth term, I am enjoying being on the board now as much as I did in 1999. I have enjoyed watching the children go through the grades from pre-K to seniors in high school. I can sit back and smile because I have been a part of making them who they are today.
What skills do you possess that qualify you for this position?
I have taken over 50 classes involving various aspects of being a board member sponsored by the Michigan Association of School Boards and have received the highest award they offer. I believe in continuing education and I want to show our district that board members can get professional development, too, and I need to lead by example. I am still taking classes today in order to stay on top of new developments in being a board member.
What was your personal preference when it came to choosing a plan to return to school this fall amid the pandemic?
My personal preference was the in-person learning model. I am the type of learner that needs the face-to-face learning. In-person learning provides the maximum opportunity for teacher-student and student-student engagement and collaboration.
What do you see as the 2-3 biggest challenges facing GHAPS today?
(1) Educating our students during this pandemic is the top challenge for our district.
(2) Equitable funding from the state.
(3) Equity and inclusion.
How would you address those challenges?
(1) This is new for all of us, so we are all learning this at the same time. We have guidance from the state that we must follow and we are doing our best to teach our students the best we can under the circumstances.
(2) A study by the School Finance Research Collaborative shows that all the schools in Michigan are woefully underfunded. I have been in contact with our state representatives and senator to find ways to increase the Foundation Allowance for our schools.