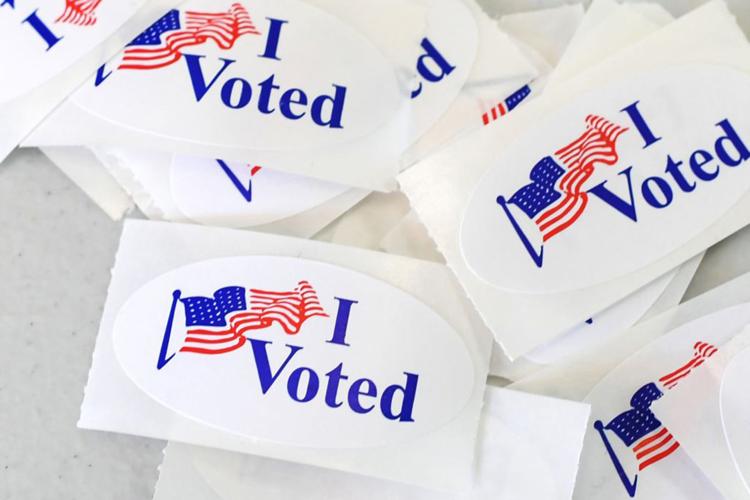 There will be new supervisors in Crockery and Robinson townships.
In Crockery Township, Erik Erhorn unseated incumbent supervisor Leon Stille, while in Robinson Township, Frank Johnson topped incumbent Kathryn Kuck. 
In Grand Haven Township, incumbent Mark Reenders held off challenger and former supervisor, Karl French. 
The millage proposition for NORA was approved in the cities of Grand Haven and Ferrysburg, and rejected in Robinson Township.
Olive Township voters approved a fire emergency millage renewal. Spring Lake Township voters approved millage renewals for Harbor Transit, the local museum and the library.
Anita Brown will be the Democrat challenger for incumbent state Rep. Jim Lilly, R-Park Township, for the state House 89th District come November. 
Many Ottawa County officials retained their offices in unopposed elections. They include Sheriff Steve Kempker, Prosecuting Attorney Lee Fisher, Register of Deeds Justin Roebuck, Treasurer Amanda Price and Water Resources Commissioner Joe Bush. 
All County Commissioners also ran unopposed. 
In the United States Senator race, democrat Gary Peters and Republican John James both advanced to November's general election unopposed. Republican Bill Huizenga and Democrat Bryan Berghoef also advanced to face off against each other for Michigan's state representative for the 2nd District. 
Here are the latest results from Tuesday's primary elections in Northwest Ottawa County. Note that the results are not official, and the counting of absentee ballots may not have been completed in each municipality.
State House 89th District: D
√Anita Brown - 5,623 (64.5 percent)
Erik Nordman - 3,097 (35.5 percent)
37 of 37 precincts fully reported
Crockery Township supervisor: R
√Erik Erhorn - 617 (70%)
Leon Stille - 264 (30%)
2 of 2 precincts fully reported
Grand Haven Township supervisor: R
√Mark Reenders - 1,650 (65.4%)
Karl French - 847 (34.6%)
7 of 7 precincts fully reported
Grand Haven Township trustee (4 seats): R
√Howard Behm - 1,518
Mike Hutchins - 1,096
√Calvin Meeusen - 1,279
√Ronald Redick - 1,142
Vaughn Umphrey - 586
√Robert Wagenmaker - 1,488
7 of 7 precincts fully reported
Robinson Township supervisor: R
√Frank Johnson - 675 (62.5%)
Kathryn Kuck - 405 (37.5%)
3 of 3 precincts fully reported
Ferrysburg: NORA millage proposal
√Yes - 584 (59.3%)
No - 400 (40.7%)
1 of 1 precincts fully reported
Grand Haven: NORA millage proposal
√Yes - 1,701 (58.9%)
No - 1,189 (41.1%)
4 of 4 precincts fully reported
Grand Haven Township: NORA millage proposal
√Yes - 2,240
No - 1,966
7 of 7 precincts fully reported
Olive Township: fire emergency millage renewal
√Yes - 618 (67.5%)
No - 298 (32.5%)
2 of 2 precincts fully reported
Robinson Township: NORA millage proposal
Yes - 536 (43.8%)
√No - 687 (56.2%)
3 of 3 precincts fully reported
Spring Lake Township: Harbor Transit millage renewal
√Yes - 3,266 (76.7%)
No - 992 (23.3%)
6 of 6 precincts fully reported
Spring Lake Township: Museum millage renewal
√Yes - 2,902 (68.4%)
No - 1,343 (31.6%)
6 of 6 precincts fully reported
Spring Lake District Library millage renewal
√Yes - 3,288 (77.8%)
No - 937 (22.2%)
6 of 6 precincts fully reported