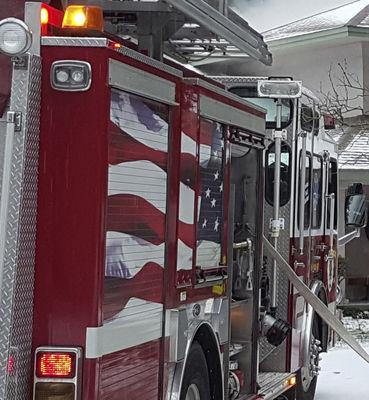 SPRING LAKE TWP. — Fire damage was minimal but smoke damage was substantial in a house fire Sunday night in Spring Lake Township, according to Spring Lake Fire Chief Brian Sipe.
Firefighters responded at 8:31 p.m. to the call at a condominium at 15145 Bayberry Court, a development located off Kelly Street. Sipe said the homeowners left their residence at about 3:30 p.m. Sunday and returned shortly before 8:30 p.m.
"When they opened the front door, they were met with smoke, smoke alarms going off and a small fire in the living room," the fire chief said. "The homeowners used two fire extinguishers to contain the fire."
Fire crews arrived and quickly extinguished what was left of the blaze, Sipe said. Two cats were also rescued.
The preliminary investigation shows that the fire likely started from an unattended candle, Sipe said.
The American Red Cross assisted the homeowners with a place to stay, as well as other resources.
Assisting at the scene were the Ferrysburg and Crockery Township fire departments, Ottawa County Sheriff's Office, and North Ottawa Community Hospital paramedics.