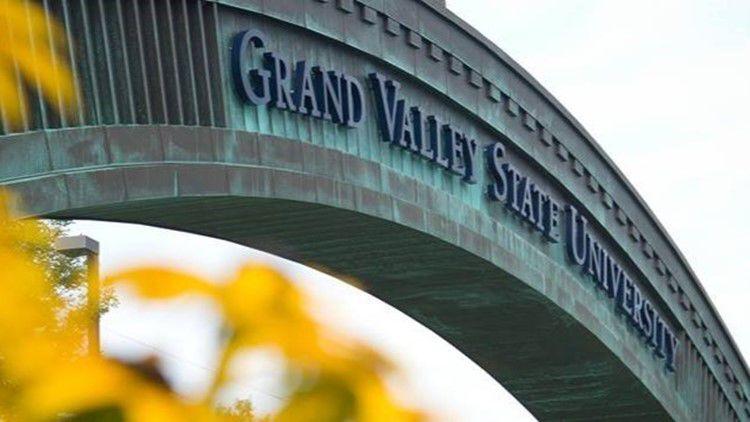 ALLENDALE — A surging number of positive COVID-19 cases at Grand Valley State University is prompting action from the state and Ottawa County.
The Ottawa County health department on Wednesday issued an order requiring all GVSU students living in on- or off-campus housing to stay home at all times for a 14-day period. It was set to begin today.
Students may not return to their home addresses, unless due to emergencies, according to a news release from the Ottawa County Department of Public Health.
The move came a few days after a similar order was issued to students living in fraternities, sororities and seven large rental properties near Michigan State University in East Lansing.
Since Aug. 23, there have been more than 600 cases of the virus in the student population, GVSU said Wednesday. Recent jumps in new case rates in Ottawa County were due to targeted testing at GVSU, said the county health department's public information officer, Kristina Wieghmink.
"Control of the COVID-19 pandemic is necessary to protect the health of Ottawa County communities," said Lisa Stefanovsky, the county's public health officer.
GVSU, with 23,500 students, has the highest number of cases among the larger higher education institutions in the state — with the University of Michigan, Michigan State University, Western Michigan University and Central Michigan University all reporting less than 300 cases each. Behind GVSU is CMU with 271 confirmed cases and Adrian College with 229 cases. Adrian College has confirmed cases with students and staff, according to the Michigan Department of Health and Human Services.
Students and staff who were exposed to COVID-19 outside of school grounds and are not thought to have spread the disease on campus are not included in this data, the state health department notes.
"The reason for additional mitigation strategies is so we can contain the cases that are on or near GVSU's campus and keep it from spreading to the further community as a whole," Wieghmink said.
Students will still be allowed to attend in-person classes, according to the college.
"The order is really focused on those areas where students congregate socially and it really kind of acknowledges that we're not seeing the transmission in our university facilities, busing, the kinds of places that you may also look for the virus to be at levels that are high," GVSU President Philomena Mantella said.
Here is a full list of what GVSU students are allowed to do under the stay-at-home order:
— Attend in-person classes, including labs and physical education classes with strict adherence to preventive measures.
— Leave their room or residence to pick up food and other basic needs, go to medical appointments, pick up medication, attend religious practice activities, or to obtain COVID-19 testing with strict adherence to preventive measures.
— Attend work with the approval of the employer if the work is essential and cannot be done remotely with strict adherence to preventive measures.
— Have clinical rotations, student teaching or other off-campus experiential learning assignments to continue only with approval from the college dean and disclosure to the organization of placement, and renewed approval by that organization with strict adherence to preventive measures.
— Leave their room or residence for purposes of physical activity in groups of no more than two, with strict adherence to preventive measures.
Although strongly discouraged by the county health department, if GVSU specifically authorizes students who are associated with intercollegiate varsity sports, they may attend practices provided a currently licensed physician is present during the entire process, actively supervises the team's COVID-19 mitigation activities during the practice and has the final authority to suspend the practice if he or she believes COVID-19 mitigation practices require that result.
"GVSU student interaction with the broader community greatly increases the risk of community disease spread, which may result in serious illness or death," said the county health department's medical director, Dr. Paul Heidel.
Mantella said the university is committed to following strict guidelines and effectively preventing the spread of the coronavirus.
"All of us share the goal of keeping our communities safe," she said.
Wearing a mask that covers your mouth and nose, social distancing, and frequent hand washing are the most effective ways to slow the spread of COVID-19.
The Associated Press contributed to this report.