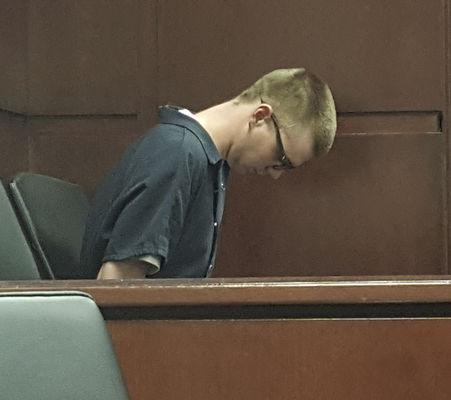 A Twin Lake man faces 12 years in prison when he is sentenced next month for a drunken driving crash that caused the deaths of a couple with ties to the Nunica/Spring Lake area.
Cody Loomis, 25, pleaded guilty to four felony counts on Monday in Muskegon County Circuit Court, according to his attorney, Terry Nolan.
Loomis was charged with two counts of drunken driving causing death in a crash this past March that killed a Ravenna couple — Justin Ducham, 39, and Melissa (Nash) Wilds, 37. Loomis was also charged with two counts of driving on a suspended license causing death.
Nolan said there is a six-year cap on all of the charges, but that the penalties for the first two counts must be served consecutive to each other.
Ducham was a Nunica businessman.
Wilds was a former Spring Lake and Nunica resident who worked in Grand Haven. She also was the older sister of the late Chance Nash, who died in a sledding accident on Dec. 31, 2009, at Duncan Memorial Park in Grand Haven.
The crash occurred shortly after 1 a.m. March 9 on Maple Island Road near Crystal Lake Road in Muskegon County's Holton Township. Police testified during earlier hearings that Loomis' pickup truck crossed the centerline and struck the Ford Edge driven by Wilds almost head-on. Loomis was injured in the crash.
Loomis' sentencing date was set for Dec. 19. He remains lodged in the Muskegon County Jail.