FRUITPORT — Fruitport Community Schools were closed Friday following reports of "potential threats of violence."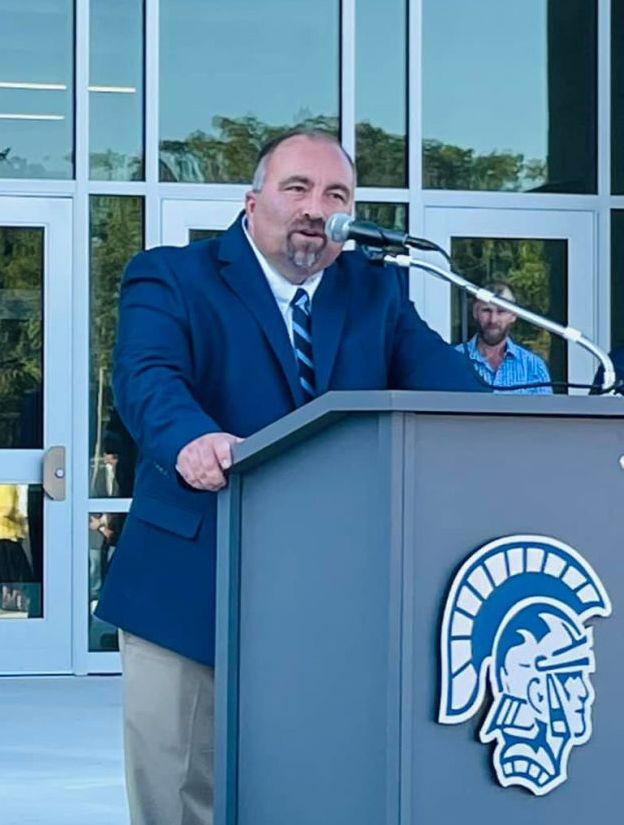 Superintendent Jason Kennedy posted the closure on social media shortly before 6 a.m. Kennedy said the threat was received by an individual early Friday morning, adding that "the threat was specific and time bound today."
The closure affected all district schools, after-school events, activities and facility rentals. Staff were instructed to not report to work Friday while the threat was investigated.
The high school's formal Christmas dance, scheduled for Saturday, has also been canceled.
"Out of an abundance of caution, we made the decision to cancel all school programs and after-school events," Kennedy said. "We are working with our local law enforcement agency as they investigate the report. We take all threats seriously – making threats is a crime."
Kennedy urged parents to speak with their children about the severity of making such threats.
"Law enforcement and school leaders will investigate every threat and take whatever action is warranted to protect our students and community," Kennedy said.
"Fruitport Community Schools will not tolerate this type of behavior," he added. "Any individual who makes a threat such as this against the school, students or staff will be held accountable, and we will prosecute to the fullest extent of the law."
Kennedy noted that anyone who hears of a threat should report it using the confidential online reporting tool at OK2Say.
"We understand the very real pressure and fear that our students are feeling and know that our parents and staff are equally concerned," Kennedy said. "The safety of our students and staff is our top priority."
Fruitport Township police are taking the lead on the investigation into the threat. They did not return a call as of press time.
Kennedy added that Muskegon County Prosecutor D.J. Hilson has said he will take a hard line on anyone making such threats.
Hilson wrote the following: "Any threat, real or implied, against a school, staff or students is a felony. A criminal threat can be verbal, written or posted online. It is not a defense to claim that the threat was a joke or was not going to be acted upon. We encourage parents to be extra vigilant in monitoring their children's online activities and their electronic devices to ensure material being posted or disseminated is not threatening in any way."
Also in West Michigan, the Ionia and Big Rapids school districts closed Friday after receiving threats, WZZM-TV reported.
According to Ionia Public Schools, a threat made toward the middle school is under investigation. A Facebook post by Big Rapids Public Schools says they were notified late Thursday "of a potentially concerning statement that may have been made today by a high school student."
The threats come just days after a shooting at Oxford High School in Oakland County killed four students and injured seven others, including a teacher.