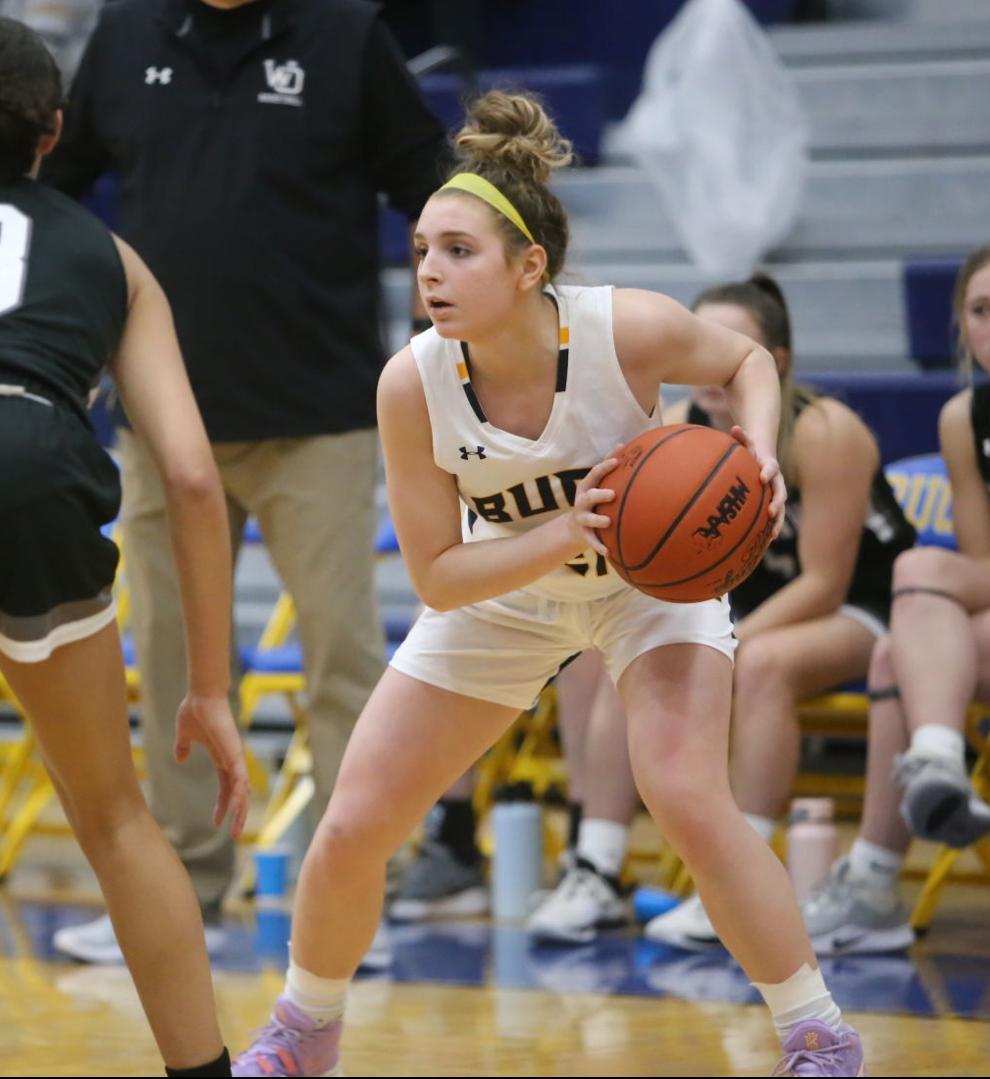 GRAND HAVEN TWP. — Police have wrapped up their investigation into a possible assault during a girls basketball game at Grand Haven High School on Tuesday night.
According to Capt. Jake Sparks of the Ottawa County Sheriff's Office, no charges will be filed.
"The Grand Haven student and her family do not wish to pursue any further criminal investigation at this time and any further investigation will be handled by the schools," Sparks said.
The incident occurred during Grand Haven's win over visiting East Kentwood. According to witnesses at the game, an East Kentwood player twice punched Buccaneer senior Grace Harrison – first in the back of the head, then in the face.
That player was ejected from the game, as was the East Kentwood coach.
A number of Ottawa County Sheriff's Office deputies were called to the game in response to the incident.
Grand Haven eventually won the game, 50-37, and a heavy police presence remained to ensure against any further violence.
"We didn't technically escort anybody," said Lt. Eric Westveer of the Sheriff's Office. "When the game ended, we stood by different exits, by the doors to the gymnasium, doors to the locker room, the parking lot, just to make sure everyone was safe."
Grand Haven coach Katie Kowalczyk-Fulmer told the Tribune postgame that it was an "unfortunate" incident.
"It was a really emotional game, and that's just something that doesn't usually happen," she said.
Harrison re-entered the game after the incident, which took place midway through the third quarter.
"I'm proud of my girls, they stayed composed," Katie Kowalczyk-Fulmer said. "You can get caught up in the moment and want to fight back. The kids on our bench deserve some credit for just keeping calm."
Grand Haven Area Public Schools Superintendent Scott Grimes said an incident such as this "has no place in interscholastic athletics."
"Our top priority is the safety and well-being of our students, especially our player who was injured," he said. "We are proud of our team, coaches and athletic administration, who maintained their composure and helped de-escalate the situation."
Grimes also praised the Ottawa County Sheriff's Office for its quick response to a call for assistance.
"The deputies calmed the scene and stayed until the parking lot was empty," he said. "Safety and security, whether during school or at after-school events, is a collaborative effort between GHAPS and law enforcement, and we couldn't have asked for better support."
Grand Haven and East Kentwood will play again at East Kentwood on Feb. 14.