Dressed in a dark suit, Daniel Allan Beckley Jr. pleaded no contest Friday to operating a motor vehicle while intoxicated causing death.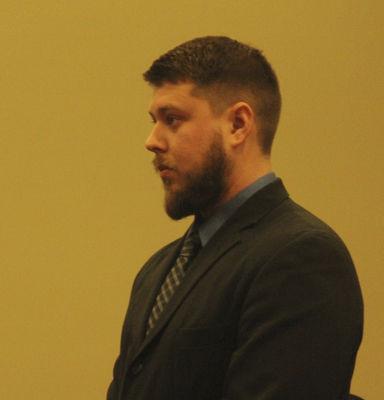 Ottawa County Circuit Judge Jon Hulsing accepted the plea after confirming that Beckley realized he was likely facing a lengthy prison sentence. 
"A plea of no contest means you are not challenging or contesting the charges that have been brought against you," Hulsing said to the Spring Lake man. "But I want you to fully understand — if I accept your no-contest plea, a conviction will be entered on your records just as if you had pleaded guilty and you will be sentenced just as if you had pleaded guilty."
Beckley, 28, faces up to 15 years in prison when he is sentenced Feb. 21. 
The charges stem from a fatal crash that occurred Sept. 6, 2019, on 148th Avenue, north of State Road, in Spring Lake Township. Sixty-year-old Jennylynn Carletto of Muskegon was killed in the crash.
The Ottawa County Sheriff's Office reported that Carletto was traveling north on the two-lane road in a 2009 Ford Escape when a southbound 2003 Dodge pickup truck crossed the centerline and hit her vehicle almost head-on. Carletto was pronounced dead at the scene.
Beckley's pickup continued for a few hundred feet beyond the crash, went off the road and finally stopped next to a house on the east side of the road.
Police said that speed was definitely a factor in the crash.
Beckley was not injured in the crash.