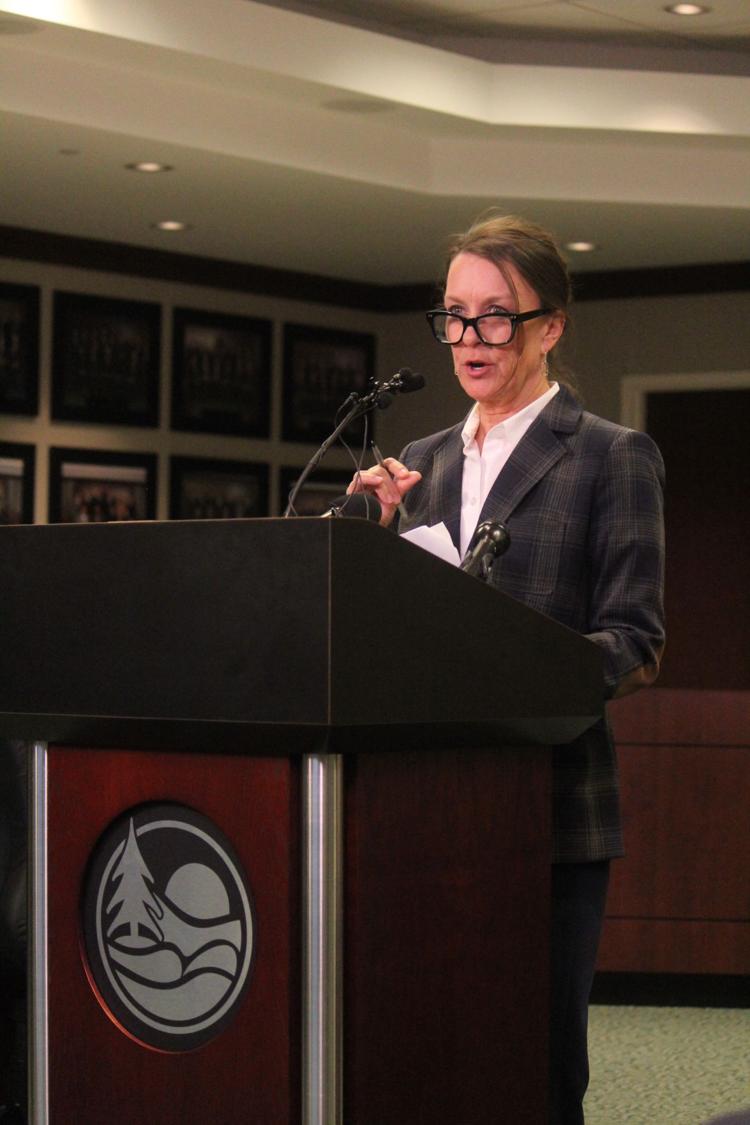 WEST OLIVE — The first of what will be daily press conferences focused on the local response to the novel coronavirus (COVID-19) outbreak was hosted Monday at the Ottawa County Administrative Building's board room.
Representatives who spoke at this Ottawa County Department of Public Health joint press conference included: Al Vanderberg, county administrator; Lisa Stefanovsky, Department of Public Health health officer; Dr. Paul Heidel, Department of Public Health medical doctor; Sheriff Steve Kempker; Nick Bonstell, emergency management director; Patrick Cisler, Community S.P.O.K.E. director; and Shannon Behm, Greater Ottawa County United Way's vice president of volunteer engagement.
"These are unprecedented times, not just for us here in Ottawa County but for all of us in Michigan and throughout the United States," Stefanovsky said. "We know this is very difficult for people. Decisions are being made that impact people's livelihoods, their children's education and a whole host of other things that are very impactful."
Stefanovsky, as well as others who spoke, aimed to assure those watching the conference or hearing about it later that a team of experts within the county is working on residents' behalf.
Briefings are set to continue daily at 4:15 p.m. until further notice, and they will be streamed live on the county's Facebook page at www.facebook.com/OttawaCounty.