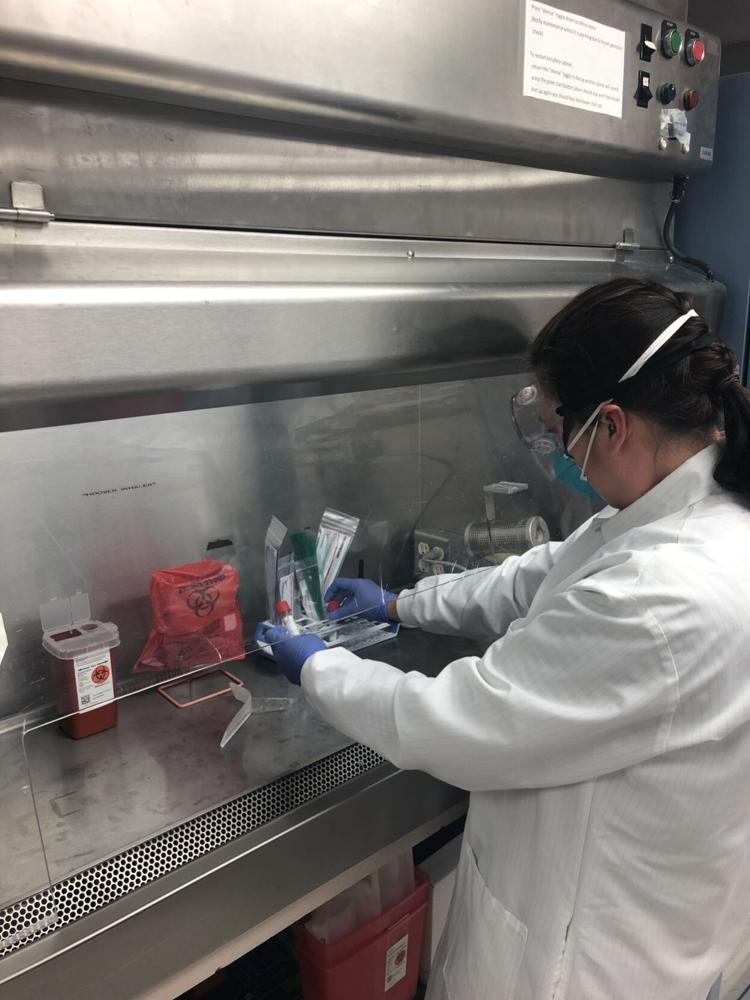 North Ottawa Community Hospital is tightening restrictions on who can be tested for COVID-19 at its remote testing site at the former Panera Bread location in Grand Haven.
Beginning Friday morning, only symptomatic people will be given an appointment to be tested, said hospital spokesperson Jennifer VanSkiver.
That was the requirement when the testing site was first opened. But as the shutdown slowed the progression of cases, testing was opened to people with known contact to others who tested positive, and then to those who had to be tested before returning to work.
"The economy opened and 'kaboom,'" VanSkiver said as she described the large increase in requests for tests.
The number of requests from people who want to be tested has been steadily climbing to the point that it was when the test site first opened.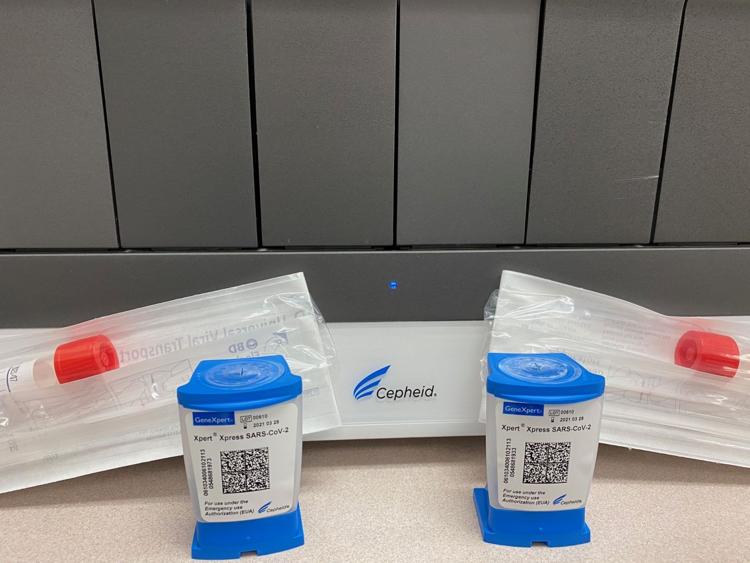 Initially, about 35-40 test kits were being sent to the lab each day, VanSkiver said. Testing slowed a little during the shutdown, but then residents in nursing homes started testing positive, and that caused officials to start targeted testing. NOCH conducts testing for several area nursing homes, which have to be done on a weekly basis.
"It's been a slow burn the last couple of weeks," VanSkiver said of the number of test requests. "But it's peaked to a point it's not sustainable."
Test site workers have added hours, but there's not enough staff to sustain that as more hospital operations return to normal and the people reassigned to the test site are needed at their regular jobs.
VanSkiver said 75 tests were taken at the remote site on Wednesday.
Balancing the operation of the test site – which hospital officials believe is imperative – with the need to maintain hospital operations and stem the financial loss has been an important topic of conversation, VanSkiver said. As hospital officials evaluate how to make both ends work, VanSkiver encourages residents not to become complacent and to continue to social distance and wear masks.
"Now people coming to us are more symptomatic and the ages are skewing young – 17 to 25," she said.
Anyone who still feels they should be tested, if not symptomatic, should contact their primary care doctor or the Ottawa County Department of Public Health.
Testing sites across the state are listed at Michigan.gov/coronavirus – click the "Find a test site" button. There is also a frequently-asked-questions section on the website.
The state's COVID-19 hotline phone number is 888-535-6136.