Here are the results of this week's online poll: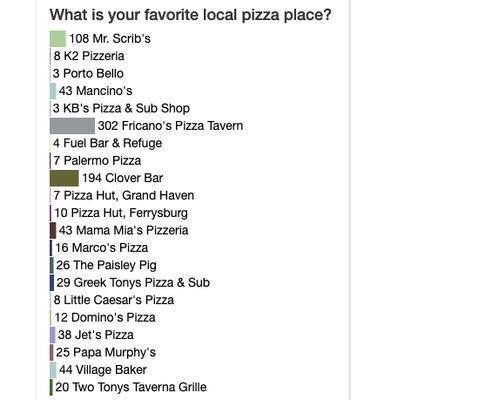 As you can see, Fricano's won by a large margin. Clover Bar finished second, followed by Mr. Scrib's.
There's a new poll question up: How much would you be willing to spend on a toll to cross the Smith's Bridge in Ferrysburg?