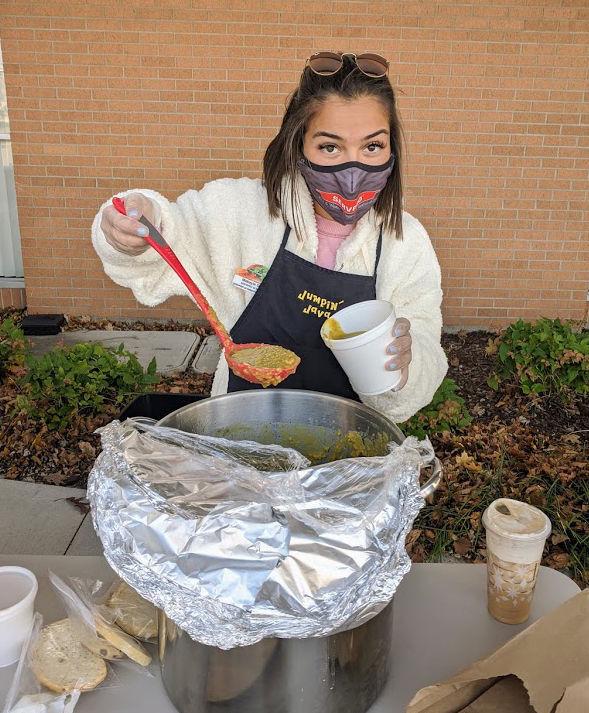 Sixteen area restaurants will be providing soups to this year's Soup for All charity event in Grand Haven.
It will take place at St. Patrick–St. Anthony Catholic Church, 920 Fulton Ave., Grand Haven, at lunchtime on Thursday, Nov. 18.
Soup for All is a nonprofit entity that raises money to combat homelessness in West Michigan.
"There are so many people who don't see the homeless in our community," said the annual event's chairperson, Erin Lyon. "We have more than 300 kids on the homeless list in our school districts. Each month, we are getting more and more information from the school with families living in their cars and not having an actual roof over their heads. Each year, we are doing what we can to raise more and more awareness about the homeless and hunger issues, and although we live in an affluent community there are many still struggling with those daily needs."
Before getting involved, Lyon said she was unaware of the homelessness issue in the Tri-Cities area.
"It is something that I am very passionate about getting resolved," she said. "I don't think anybody's children should be couch hopping because their parents can't afford to keep them in a home. Maybe that is due to a loss of a job or having to make a choice between house payment, or a car payment, or getting the house fixed."
Last year, due to COVID-19, Soup for All was only offered for pick-up service. Still, 2020 ended up being the charity's most profitable year. Lyon said they raised $28,000 from their soup sales last year.
This year's goal is to simply beat last year's amount, she said.
This year's event will have both soup pick-up and in-person dining. The cost is $10 for either way, but it is all-you-can-eat for in-person dining.
Pick-up service will be available from 9:30-11 a.m. In-person dining will begin at 11:30 a.m. and end at 1 p.m.
Soup for All is currently accepting both personal and business sponsorships. People interested can donate between $100 and $1,000 to the cause.
The charity also has an annual golf outing in the summer to raise money.
The money earned from each event is given out as grants to area churches, food pantries and other organizations that work with the homeless.
For more information visit the charity's website at soupforall.org.