Grand Haven Mayor Bob Monetza made a strong proclamation about the pandemic: Whether you liked them or not, Gov. Gretchen Whitmer's executive orders saved lives.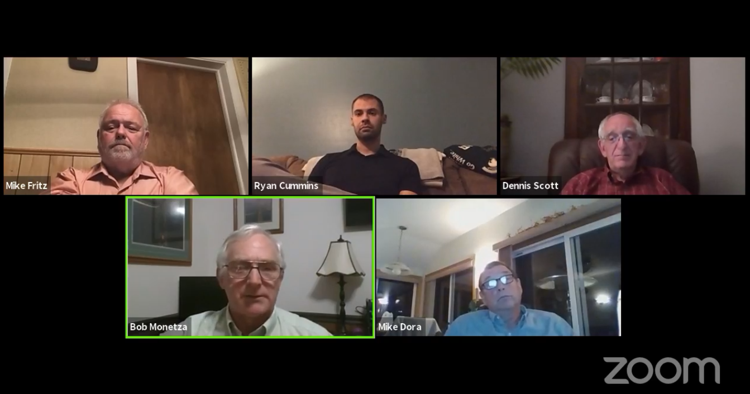 During the Oct. 5 City Council meeting, many council members used their time to express their concerns with last week's Michigan Supreme Court decision that revoked Whitmer's executive order powers.
This decision threw local municipalities into limbo. Suddenly the state's COVID-19 guidance for virtual public meetings, mask mandates and other orders were deemed unconstitutional.
Some Michigan county health organizations scrambled to create and enforce their own mask regulations Monday morning. Others, like Ottawa County, waited for the Michigan Department of Public Health and Human Services to issue its own order with different authority, which essentially now has the same effect as Whitmer's executive orders.
The Grand Haven City Council wasn't even sure if it was still allowed to meet remotely, until Monday afternoon when more direction came from the state health department.
"I do not think anybody was surprised that it came out that way," Monetza said. "But it left kind of a void that is starting to be filled by other measures."
Monetza urged the residents of Grand Haven to keep practicing social distancing, washing their hands and wearing masks, despite their thoughts on the order controversy.
"We all need to recognize that we have learned a lot in the last several months," he said. "Those executive orders have definitely saved lives. We need to respect that, whether we enjoy the inconvenience or whether we are affected economically."
The whole effort was painful but necessary, Monetza added.
Councilman Mike Fritz agreed.
"We've got to get through this pandemic. We've got to get back to normal," Fritz said. "If we do not keep following the rules, we are not going to get there. It is just going to escalate and get worse."
The Chamber of Commerce of Grand Haven-Spring Lake-Ferrysburg issued this statement in response to the new order and last week's state court decision: "As confusion continues, and state and local leaders work through the impact of the Michigan Supreme Court's opinion, we all must not lose sight of doing the things that have kept our community healthy by following the mandates that have been reiterated by the Michigan Department of Health and Human Services and supported by (the) Ottawa County health department."