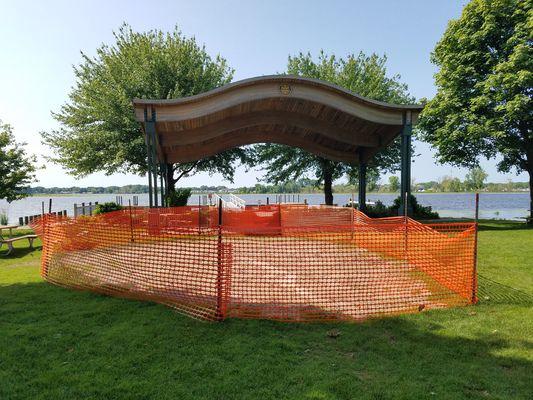 Community events will have more regulations and oversight after the Spring Lake Village Council put the finishing touches on a "mass gathering" ordinance.
"We're getting more and more events in the village, whether it's 5Ks or gatherings that are large groups of people," Village Manager Chris Burns said. "There was really no control before over the planning, organization and execution of these events."
The new guidelines regulate gatherings of 99 people or greater.
Last summer, village officials took exception to the condition Mill Point Park turf was in after a Spring Lake Heritage Festival foam party and other festival events that Burns said left tire tracks in the wet grass. Village officials threatened to pass along the costs of the damage to the volunteer festival committee – but, to date, has not done so.
The grass appears to have regenerated itself since that time.
"It wasn't just the Heritage Festival, but that's what kind of sparked the discussion," Burns said.
Burns said the ordinance underwent a couple of "dry runs" with some late summer/fall events, and all went well. Organizers were required to fill out documents detailing the details of their planned event. Burns said she and Public Works Director Wally Delamater examined insurance and bonding documents, Spring Lake Fire Chief Brian Sipe inspected tent safety, and Sgt. Jason Kik of the Ottawa County Sheriff's Office studied traffic flow.
After the "dry runs," staff tweaked the ordinance a bit.
"Our first official mass gathering will be the Spring Lake Rotary Club Snow Jam (in February)," Burns noted. "We had our first initial meeting and it seems to be going quite well. We think it's going to make things go a lot smoother."
Burns said she heard from a couple of event organizers in the past that the village is one of only a few municipalities that didn't have such regulations in place.
"We've never done this before," Burns said. "It's out of sheer, dumb luck it's worked out OK, but at some point we were going to have a problem. We're trying to get out in front of it."
Burns said the new application process for a park event is much more stringent and detailed.
"The expectations are laid out and what happens if you don't leave public property in the same way you found it," she said. "There are insurance requirements and these are articulated better. It's some pre-planning on 'what ifs.' If you have 1,000 people show up, how many porta-potties do you need? Has the tent been inspected by the fire marshal? Where are you going to park the cars?"
Burns said the new policy should increase safety for the sake of event attendees and the general public. The document also details required restitution if the property is not left in its original condition.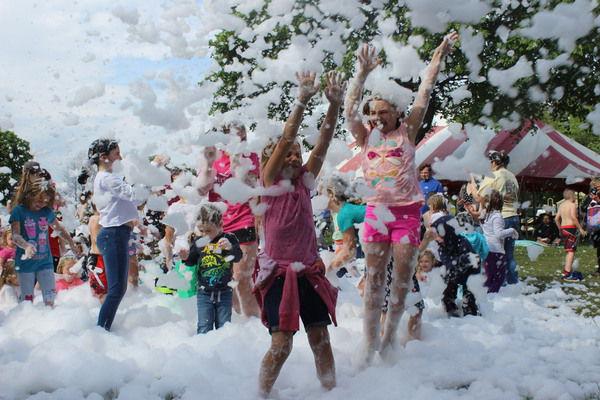 "A block party doesn't need an application, but for something like a marathon, you'd need to fill out the form and detail water station locations, who is directing traffic, etc.," Burns said.
Burns said the village has not yet sent a bill to the Heritage Festival.
"Our intent was we would contact them and go over everything," she said, adding that Councilwoman Michelle Hanks is heading up that project. "Michelle will sit down with them to discuss it. Obviously, for the next one, they will have to fill out a mass gathering application like everyone else. (Festival committee members) have not asked for us to reserve any dates for 2020, but it's still pretty early."
Heritage Festival President Steve VanBelkum said the committee still plans to host the foam party next year.
"We're just not sure if we're going to be able to use Mill Point Park or not because it's in pretty bad shape," he said.
Village officials closed the park last week due to high water levels and a flooded parking lot. Visitors were driving over the grass in an attempt to avoid the water in the parking lot, according to Burns. She said it is unknown at this time when the park will reopen.
VanBelkum said the village's Central Park would be a logical alternate site.