SPRING LAKE — Happy Birthday, Spring Lake.
The community will celebrate the village's 150th birthday from 7-10 p.m. Saturday, Sept. 14, at Central Park with food, games, historical talks and a movie in the park.
The village has a long and storied past – from its days as a thriving lumber town, to a resort with healing mineral waters, to its more recent resurgence with new retail, restaurant and residential development in the core downtown.
"It's fantastic that we have a chance to celebrate 150 years and to see how far we've come," said Angela Stanford-Butler, director of the village's Downtown Development Authority. "We're in such an exciting time right now that it couldn't be better. We're kind of in a moment of creating new history.
"In 1869, it was a big deal that we were becoming the village," she continued. "In 2019, we're in a brand-new resurgence in creating history. We moved an historic house, we have new buildings going on, we're coming into our own and how we're going to move forward as a village for the next 150 years."
The story begins in 1838, when Capt. Benjamin Hopkins and his family came here from Canada and built Hopkins Mill at Mill Point, immediately east of what is now the Barrett Boat Works. The sawmill operated on the shores of a lake that was then called Big Bayou (now Spring Lake). Over the next several years, settlers constructed several other mills in the area and, in 1841, the first home was built by John H. Newcomb at the southeast corner of Park and Barber streets.
In 1849, the name "Spring Lake" first came into being, eventually replacing "Big Bayou." By the end of that year, a plat was recorded for the village of Mill Point.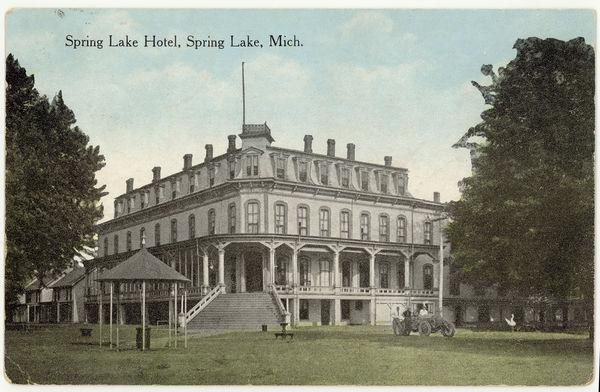 In the 1850s, settlers built 60 or so homes near the Hopkins and Barber mills. Only a few homes were built south of Liberty and east of Division streets.
By 1858, the Detroit & Milwaukee Railroad came to Spring Lake. The old railroad path has since been transformed into the Lakeside Trail bike path.
In one of its biggest shining moments, on March 4, 1869, the village of Spring Lake was incorporated. The recorded plat map shows 14 polar-oriented streets, 26 blocks and a park. When platted, the block bounded by Liberty, Park, State (now Savidge) and Main (now Cutler) streets was set aside as the "Village Park."
In the late 1800s, local resident William Savidge, son of early settlers Hunter and Sarah Savidge, was elected to the Michigan Senate. By 1935, State Street, the main east-west drag through town, was rededicated as Savidge Street to honor the Savidge family's contributions to the community.
In 1870, while drilling for salt, settlers hit a flowing well of magnetic mineral water at a depth of 250 feet, which led to the building of the Spring Lake House, a waterfront resort. Tourists flocked here to bask in the water, hoping to heal what ailed them. The Magnetic Mineral Spring Co. shipped the water, believed to have healing properties, all over the country.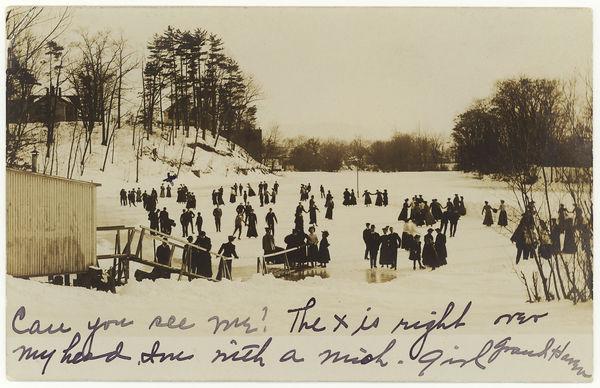 Several fires tripped up the village over the years, but the tourism attraction never faded. And many who visited decided to stay.
Between 1850 and 1880, the village's population jumped from 268 to 1,372 residents. By 1874, the population stood at 1,800. Thousands more flocked in every summer to fish and swim. A Spring Lake Independent newspaper account says "a small party of visitors caught 115 bass on Spring Lake in three hours last Tuesday."
So many visitors wanted to stay at the Spring Lake House that a decade after opening, the owners tripled the hotel's size to accommodate the demand.
By 1881, telephones linked Spring Lake with Grand Haven, Grand Rapids and Muskegon. Six years later, the Spring Lake Clinker Boat Manufacturing Co. was launched. In 1905, electricity came to the village.
The community marked its centennial with a week-long celebration in 1969, commemorated by a book compiled by Mary S. Kitchel. The festivities included a horse show, battle of the bands, teenage ball, fishing contest, flower show, fashion show, canoe race, fine art show, rock and fossil exhibit, bicycle rodeo, children's parade, Scottville Clown Band concert, regatta, centennial parade, and fireworks display.
Although Saturday's sesquicentennial celebration is only a one-evening event, organizers say it will be a night to remember. Historical talks will detail the village's highlights from 1869 to present-day projects. The event will also include free popcorn, root beer floats and water, distributed by local Boy Scouts. A family-friendly movie will roll at dark (beginning at about 8:30 p.m.).
Event organizer Sherron Collins said the Tri-Cities Historical Museum will bring toys and games from the old days.
"Girl Scouts will be guiding the enjoyment of those," she said.
Collins said they're interested to hear residents' memories of Spring Lake.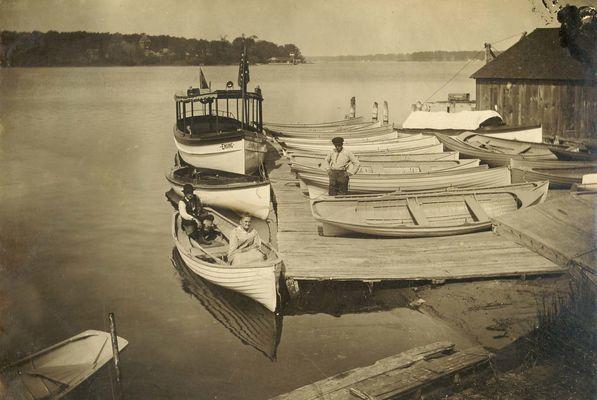 "In conversations, stories about life do come out," she said. "We will have signs with conversation-starter questions on them, to encourage people to talk about memories. We decided to put the most effort into getting the 'living history' that residents can tell us from their own lives. We are looking most for information about the last 75 years."
"If any history is gathered, we will preserve it in electronic format," Collins said. "I have gone around to local businesses encouraging people to write about their history."