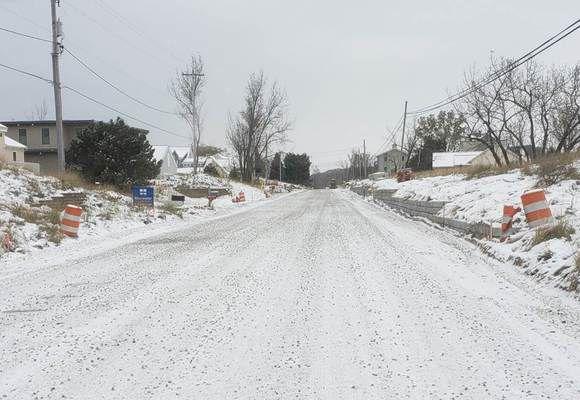 Work has been coming along on the North Shore Drive project between the cities of Grand Haven and Ferrysburg.
The $1.6 million project kicked off in late September and is set to be completed by next summer.
Grand Haven Public Works Director Derek Gajdos said in a recent city newsletter that, in the coming weeks, area residents and visitors may see continued reconstruction on the road, construction of the retaining wall on the east side of the road, and more.
The contractor, Milbocker and Sons of Grand Rapids, has been approved to remove and reconstruct smaller sections of the roadway and carry out this course of action as weather allows.
"The reconstructed roadway will stay gravel this winter, with the contractor maintaining the surface throughout the winter as road conditions warrant," Gajdos said.
Milbocker has so far removed and graveled approximately 50 percent of the roadway and about 75 percent of the retaining wall on the Grand Haven side of the project, Gajdos said.
The North Shore Drive project includes reconstructing the road from North Beach Park in Ferrysburg for half a mile, then for a mile in Grand Haven's city limits out to the channel, as well as installing retaining walls and more. Grand Haven's portion also includes widening the road to have two 5-foot-wide shoulders and two 10-foot-wide lanes.
Both cities have received federal highway funds to help cover the costs of the road work portions, with Grand Haven being awarded $403,090 and Ferrysburg being awarded $286,000.
Through the ongoing work, residents will still be able to get to and from their homes, Gajdos said, but he does caution commuters and people walking to be vigilant near the construction zones.
"As the project continues, please be careful when traveling through the work site," he said in the newsletter. "Use caution when walking along the roadway as the construction continues. We have not had any reports of injuries or accidents, and are striving to keep that number zero through the entire project. It will take everyone's attention for that to happen."