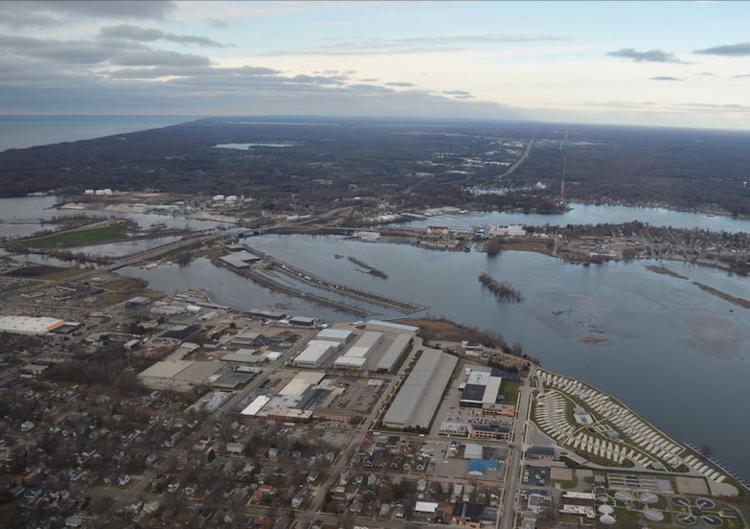 The Michigan Department of Natural Resources has given environmentalists and everyone who enjoys the Grand River in its natural state an early Christmas present.
The DNR has stopped the controversial proposal to dredge 23 miles of the river to open a channel for larger boats to navigate between Grand Rapids and Grand Haven. The agency has returned a $3 million grant for additional testing to the state.
In effect, this puts an end to the Grand River Waterway project, at least for the time being.
Why is that good? Because it would have done much more harm than good.
It clearly looked like the dredging project would not have happened anyway. Too many local municipalities along the river and Ottawa County leaders opposed it. So did scientists like Dan O'Keefe of the Michigan State University Extension Office, who disputed claims from the Grand River Waterway's consultants of minimal impact by the channel's creation.
In announcing last week that it would no longer pursue the project, the DNR itself said it would be harmful to the river environment.
"Dredging such a significant portion of the Grand River would disrupt fish habitat, natural vegetation and the general health of the river," DNR spokesman Ed Golder said Nov. 26. "These natural resources are too important to all West Michigan residents and visitors to allow the project to move forward."
With the DNR pulling out of it, the Grand River Waterway's advisory board decided to suspend the project.
Was there anything good that would have come out of making the river navigable to larger boats? Yes. It would have been enjoyed by more of us, and it likely would have been an economic boon for businesses along the river and create jobs.
But that is just not enough to potentially devastate the river's overall health and further erode its banks.
Good night, Grand River Waterway dredging project, and Merry Christmas to the rest of us.
Our Views reflects the majority opinion of the members of the Grand Haven Tribune editorial board. What do you think? Email us a letter to the editor to news@grandhaventribune.com.